Sports News
Morning sports update: Why Alex Rodriguez desperately wanted to join the Red Sox in 2003
"This is perfect. It creates kind of a Magic-Bird scenario."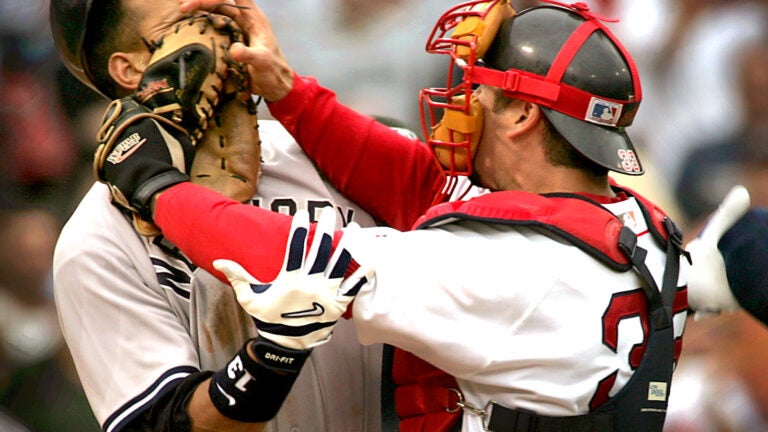 The Bruins were thoroughly thrashed by the Panthers on Tuesday night, 5-0. Elsewhere, the Celtics prepare for a Thursday night home game against the Knicks (8 p.m.) And the Patriots travel to Miami for a Sunday matchup (1 p.m.)
Alex Rodriguez wanted to join the Red Sox because he knew they would "win big" under Theo Epstein: In a recent interview on the podcast "Pardon My Take," Alex Rodriguez revisited the time he almost joined the Red Sox in a trade after the 2003 season.
Though he prefaced by saying that, "The greatest thing that's happened to me, professionally, was becoming a Yankee," Rodriguez explained that his initial desire was to go to Boston.
"I thought the rivalry of Yankees-Red Sox was ripe," Rodriguez said. "[2003] was a year they almost beat the [Yankees]. They couldn't, they lost that crazy Game 7 when Aaron Boone walks off in extra innings off [Tim] Wakefield. And I thought they were just one step short."
A meeting with Red Sox management in the offseason furthered his intent.
"I knew once I met with Theo [Epstein] and Jed [Hoyer], we met here at the Four Seasons, underground, kind of snuck into the hotel. At the time, he was 28, we were around the same age," Rodriguez recalled. "I saw the way these guys thought and the way they think about architecting the house and putting it all together, and I go 'Holy s***, these guys are really, really smart.' I knew they were going to win and win big, so I knew I wanted to be a part of it."
For the then-reigning American League MVP, the Red Sox were the only possible fit thanks to Derek Jeter's presence in New York.
"At the time, the Yankees weren't part of the equation. They had a great shortstop in Jeter. They'd won four championships over the last eight years or so. So I was like 'This is perfect. It creates kind of a Magic-Bird scenario.' Great for baseball, great for us, both shortstops, pretty cool."
Ultimately, the Major League Baseball Players Association blocked the proposed deal sending Rodriguez to the Red Sox due to its reliance on restructuring the shortstop's mammoth salary. It left Rodriguez crestfallen, and on a very different path (with major ramifications for the history of both teams and the sport itself).
"I think the game felt it, I know I felt it," Rodriguez said of the disappointment at not going to Boston. "I was saddened by it. I went out one night, there's this place called Life, and I just got toasted drunk that night. I threw up, I was so bummed. Anyways, I went back home and just dusted off and said let's go, got to go play ball. And of course the Yankee thing happened. And I think because of that, when I go to Fenway for the first time as a Yankee, I mean, come on. Nothing could be meaner or more cruel. I think that's where the emotions started."
More from Boston.com:
Baseball without the shift: How would baseball look if the league ordered an end to The Shift? It would seem merely an interesting hypothetical if not for the real possibility, according to Jayson Stark of The Athletic.
Tom Brady's personal hell: Ahead of another trip to Miami, it's worth taking stock of the career struggles Tom Brady has had in the away games against the Dolphins. Whatever the city may be to Brady, Miami is not a place where he's enjoyed his football. [The Ringer]
From feeling blue to blue Gatorade: After Gordon Hayward's recent breakthrough performance, Al Horford marked the moment by dumping blue gatorade on him after the game. It represented a special moment for Hayward, who's still working his way back to form, as well as a Celtics team that's trying to find consistency. [NBC Sports Boston]
Semi Ojeleye turns 24:
Join us in wishing @semi of the @celtics a HAPPY 24th BIRTHDAY! #NBABDAY #CUsRise pic.twitter.com/SC5eELMHxV

— NBA (@NBA) December 5, 2018
Daily highlight: A good sequence for Bam Adebayo of the Miami Heat.
https://twitter.com/BleacherReport/status/1070126014204919808