Sports News
Tom Brady has a healthy side bet going with 'Jeopardy' champ James Holzhauer
Brady tempted fate when he said he would eat a strawberry if James Holzhauer lost "Jeopardy!"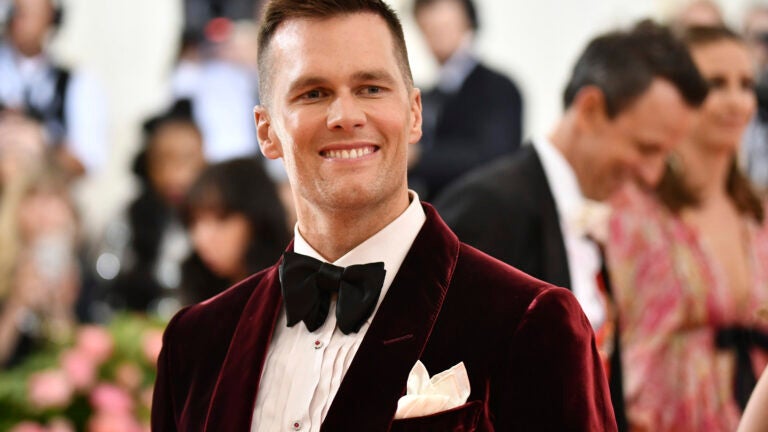 Tom Brady likes winners. He appears to like making bets. And he hates strawberries.
"I've never eaten a strawberry in my life," Brady told New York Magazine in a Sept. 2016 interview. "I have no desire to do that."
The stars aligned perfectly for the Patriots quarterback to tempt fate, unprompted, on Monday over Jeopardy! star James Holzhauer's bid to win 23 consecutive games on the long-running CBS show.
If James loses on Jeopardy tonight I'll eat a strawberry on IG live tomorrow.

— Tom Brady (@TomBrady) May 20, 2019
For Brady, the bet may have seemed high-stakes. According to a 2016 interview with his personal chef, Brady prefers not to eat fruits, save for adding bananas to smoothies.
But Holzhauer dashed any hopes from Brady's fans or detractors that he would meet his juicy, red match with his 23rd win in a row on Jeopardy! Monday. He won $89,229, increased his total earnings from the show to $1,780,237, and continued the second-longest winning streak in the show's history.
A smug Brady fired out another tweet after Holzhauer's win, imploring those who expected him to even approach a strawberry to "keep it moving."
James doesn't lose and I don't eat strawberries… keep it moving.

— Tom Brady (@TomBrady) May 20, 2019
Brady might not be out of the woods yet, though. Holzhauer appears to have done his research; he challenged Brady to eat a tomato if he loses Jeopardy! on Tuesday.
Run it back on Tuesday's Jeopardy for a tomato? https://t.co/6j0TgN0zCk

— James Holzhauer (@James_Holzhauer) May 21, 2019
Brady does not eat peppers, onions, mushrooms, and rarely eats tomatoes over concerns regarding inflammation.