Sports News
Former NFL player Greg Hardy booed heartily after lackluster UFC Boston fight
Hardy's three-round fight with Ben Sosoli was ruled a no-contest because he used an inhaler between rounds.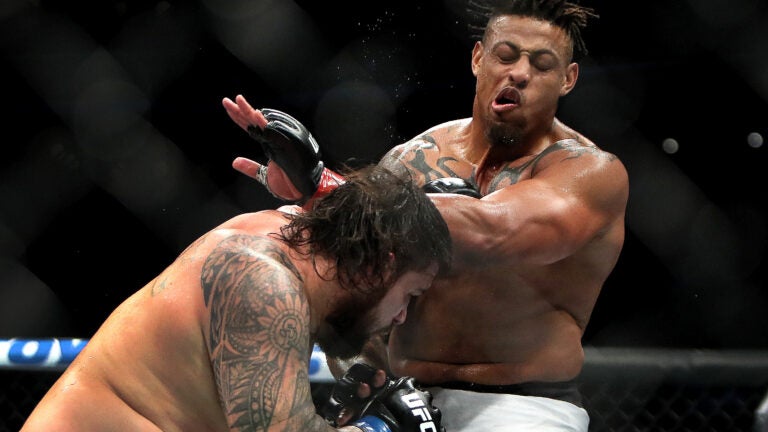 After the TD Garden crowd filled the arena with boos, former NFL defensive lineman Greg Hardy's lackluster three-round fight with Ben Sosoli on Friday night's UFC Boston undercard was ruled a no-contest. Hardy had used an inhaler inbetween rounds.
"I was in the ring, me and my coach asked the commission if it would be OK to use my inhaler and they said yes, so I took it,'' said Hardy. "I'm still new guy in this sport. I did what I do in every situation – I asked permission, I got permission, and I did what I was told.''
It was supposed to be another step for Hardy, 31, who hopes to be the next big star in an aging heavyweight division. Current champion Stipe Miocic is 37. No. 1 contender and former champ Daniel Cormier is 40. Brock Lesnar and Cain Velazquez have departed for the WWE. But Hardy is not ranked in the top 15, and Friday night's controversial fight is unlikely to change that.