Sports News
How the Revolution will approach the newly-announced MLS summer tournament
The league also intends to resume its regular season following the tournament's conclusion in August.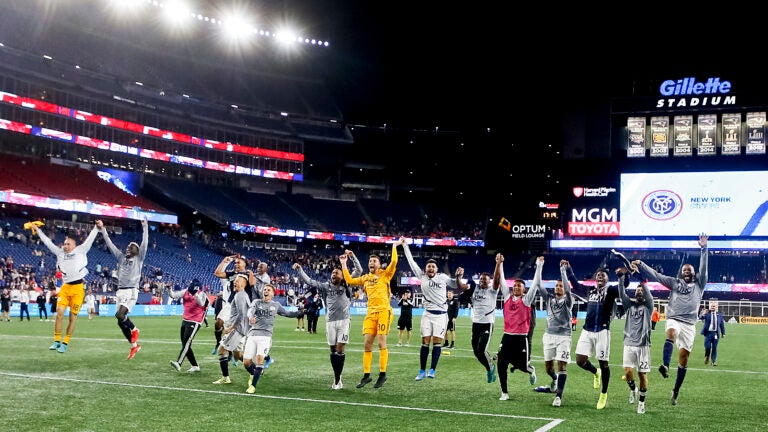 In releasing details of its "MLS is Back Tournament" Wednesday, Major League Soccer unveiled its plan to begin playing games again for the first time since suspending its season in March because of the coronavirus pandemic.
The 54-game summer tournament — unprecedented in league history — will include all 26 teams and be held entirely at Disney World in Orlando. Play is scheduled to start on July 8 and culminate with a final on Aug. 11. Given the ongoing COVID-19 concerns, players will live inside a "bubble," staying at the same hotel and regularly undergoing testing and other precautionary measures.
The format of the competition will be similar to the World Cup, with teams drawn into six groups. A first round of group play will be followed by knockout rounds. The draw for the groups will be held at 3:30 p.m. Eastern on Thursday.
Games will be played each day of the group stage, with kickoff times set for 9 a.m., 8 p.m., and 10:30 p.m. Eastern. Speaking after the announcement, MLS commissioner Don Garber said that the 9 a.m. kickoff times were due to "a function of weather" given Florida's warmer summer temperatures in the middle of the day.
The league also intends to resume its regular season following the conclusion of the tournament, with playoffs to follow after that. Points accumulated in the tournament's group stage games will count toward regular-season standings. Exactly how many regular-season games will be played following the conclusion of the tournament remains to be determined — the league said that the schedule "will be developed at a later date."
The tournament's purpose is to get the league back on the field as quickly as possible. According to Revolution coach Bruce Arena, getting all of the teams to the same location was the fastest and safest way to begin playing meaningful games again even as the pandemic continues.
"We don't want to have to wait until every market in our league is open," said Arena. "That would put us back another month or two. So with the tournament in Orlando, that gets us back into competition pure and simple. And hopefully by the time we leave Orlando, all the markets have opened up and we can resume league play. I think it's critically important we start as soon as possible."
Arena, who coached the US men's national team in the 2002 and 2006 World Cups (as well as several CONCACAF Gold Cups), has considerable experience in preparing teams to play in similarly formatted summer tournaments. Still, he doesn't want to make too many comparisons between those and the "MLS is Back Tournament."
"Having experience in these types of tournaments is helpful, but it'll certainly be quite different than a World Cup environment," Arena explained, noting the lack of fans and atmosphere that permeates an international tournament.
Revolution defender Andrew Farrell thinks Arena's tournament experience gives New England "a little bit of an edge," but understands that the "bubble" effect will create a unique scenario.
"The whole player pool of the league is going to be in the same hotel, so that'll be fun to see other guys from different teams that are friends," said Farrell.
"It's going to be an interesting dynamic, but at the same time we're going down there to compete and I think every player is a professional and will take it seriously. We're all friends, but on the field we want to win."
Whichever team wins the tournament will be given an automatic spot in the 2021 CONCACAF Champions League, as well as salary bonuses extending from the $1.1 million prize pool.
New England's exact plan for arriving in Orlando will become clearer after the group draw on Thursday. Arena noted that the team will "likely arrive seven days before our first game."
Revolution players began full team training on Monday for the first time since mid-March.
"They've looked pretty good considering the fact that we've been away for three months," Arena said. "I'm optimistic over the next month that we can get our team in a much better form and hopefully do some good things down in Orlando."
In the tournament games, teams will be allowed five substitutions (instead of the usual three), and can name a 23-player roster.