Sports News
Boston Cannons to play shortened five-game Major League Lacrosse season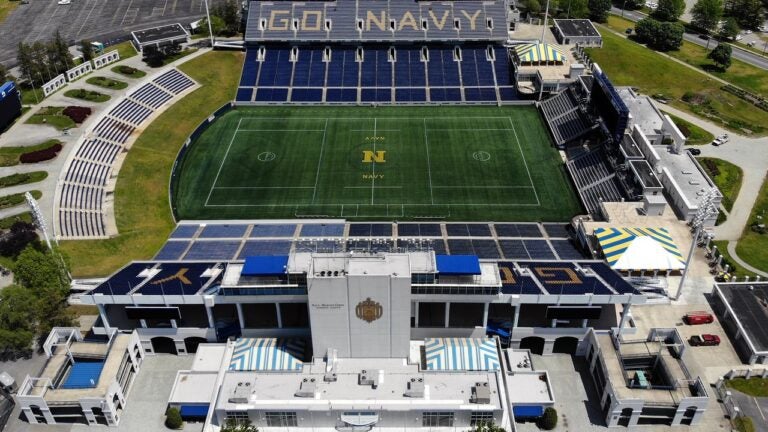 The Boston Cannons will play at least five games in a 10-day period as Major League Lacrosse returns this month.
All six MLL teams will head to Navy-Marine Corps Stadium for the duration of the league's 20th season, which begins July 16 with two days of training camp followed by regular season games and a four-team playoff starting July 25.
"The Boston Cannons organization is excited to get on the field for our 20th anniversary season," said Cannons president Ian Frenette in a press release. "While we're disappointed that we are not able to play in front of our hometown fans at Veterans Memorial Stadium, we're thrilled to be able to play in 2020, during this unprecedented time."
The Cannons were scheduled to play 10 games in 12 weeks in a full MLL slate, which would have run from May 30 to Aug. 15. The league suspended the start of the season on April 3.
According to the release, the MLL has established a COVID safety protocol officer "who will oversee to the adherence and execution of the safety plan" that the league developed "to ensure the health and safety of all players, staff, and personnel."
The league is also working with Cascade, their exclusive helmet partner, to outfit all players with the company's new face shield.
The Field Shield — the only authorized, completely clear, physical barrier for SEI-Certified Cascade Helmets. Intended for limited use and replacement after on-field wear & tear. Sold in a lay-flat 3-pack. Ships to retailers 6/1. #PassionToProtect pic.twitter.com/z4pRG25sft

— Cascade Lacrosse (@CascadeLacrosse) May 29, 2020
The Cannons will play each of the league's other teams once during the season, and games will be broadcast locally on NBC Sports Boston. ESPN's family of networks will provide national coverage.
2020 Boston Cannons schedule
All events at Navy-Marine Corps Stadium, Annapolis, Md.
Thursday, July 16: Training camp
Friday, July 17: Training camp
Saturday, July 18: New York Lizards @ Boston Cannons
Monday, July 20: Boston Cannons @ Chesapeake Bayhawks
Tuesday, July 21: Philadelphia Barrage @ Boston Cannons
Thursday, July 23: Boston Cannons @ Connecticut Hammerheads