Sports News
Officials say youth sports are contributing to COVID-19 spread in Mass.
Local health directors are worried and have been asking the Baker administration to tighten rules.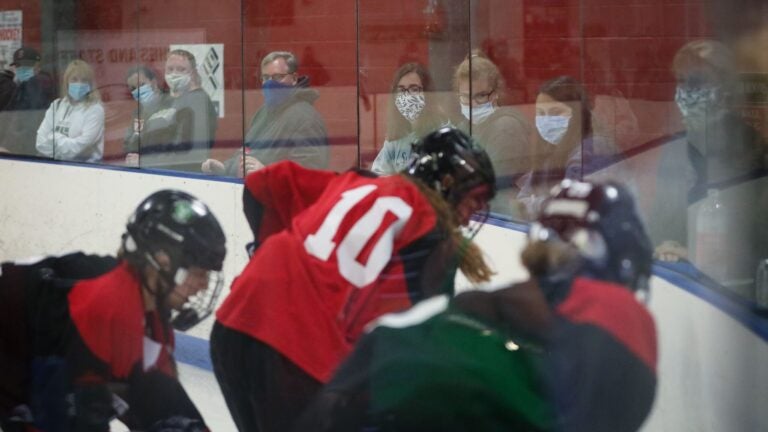 Massachusetts Governor Charlie Baker on Monday ordered some state businesses to close by 9:30 p.m., urged residents to stay home at night, required everyone over 5 years old to wear a mask in public regardless of their distance from others, and limited private indoor gatherings to 10 people.
The changes, which go into effect Friday, are designed to help limit the spread of the coronavirus as cases continue to rise. Massachusetts reported 1,629 new COVID-19 cases on Wednesday, marking the highest daily increase since May 14.
While there are countless factors that contribute to the transmission of COVID-19 – and some are easier to pinpoint than others – one consistent theme is that playing team sports at all levels increases the likelihood of the disease spreading. The NFL has had to reschedule several games as multiple teams have been affected. College football conferences have also had to make scheduling modifications. High school sports have looked considerably different this fall and are currently in jeopardy, as of Thursday, for the winter season.
The effect trickles all the way down to the youth level, where communities are working to ensure the safety of participants yet are often finding that doing so is easier said than done.
"It's clear the vast majority of people are being really careful," Phoebe Walker, director of the Cooperative Public Health Service group, told The Boston Globe. "But we are concerned about seeing so many more contacts as it gets cold and people are getting closer than they should, and they are not vigorous with mask wearing, and it's turning out to be devastating."
Walker, in an interview with the Globe's Kay Lazar, said she's seeing major secondary and tertiary infections from youth sports in the 15 Franklin County communities her group serves. Walker is not the only local health director who is worried and has been asking the Baker administration to tighten rules on youth sports, Lazar wrote.
Lazar reported that the state's data on recent COVID-19 clusters indicate more new infections are linked to youth sports than many other activities and areas, including child care, places of worship, restaurants, and food courts. Baker shut down indoor hockey rinks last month until at least Nov. 7 after regulators linked dozens of cases to organized hockey. On Monday, he said he would have a "lot more" to say about sports-related infections this week.
Currently, on the Centers for Disease Control and Prevention website, guidance updated Oct. 29 details what safety steps communities should prioritize.  Official guidance all along has been that indoor team sports, such as basketball and hockey, are considerably more dangerous than outdoor team sports with minimal contact, such as soccer and field hockey.
Many towns, including Dedham and Ipswich, have issued warnings about how much youth sports can directly contribute to a spike.
Dedham's Board of Health, after reporting 17 new cases in a week-long span in October, "pointed the finger right at youth sports," according to Boston 25 News.
"Most of the positive cases have been confirmed in young children and teens. … primarily tied to social gatherings and activities that occur before and after youth sporting events, like team dinners and get-togethers," the town said in a statement.
An official for a large town-based South Shore hockey program, who preferred to remain anonymous, told Boston.com the status of youth hockey is "basically week to week" at the moment.
He said the organization created a COVID-19 sub-committee that features Board members and a nurse who does tracing for the state and is also a parent of a player.
The Board paused the program for six days in early October after learning about a positive case in one of its younger groups. Those involved decided to take a conservative approach by shutting down the entire program, not just that one team.
They then reopened and reorganized skill sessions so that two teams were separated on the ice and there was no cross-team interaction. Skill sessions and full-time mask requirement were in the process of being implemented just prior to the state shutdown from Oct. 23-Nov. 7.
"We were really trying to minimize the cross-contamination between teams," the official said. "That had a financial impact for us, but we feel like that helped to minimize any contact."
Guidelines for youth sports, as well as an official ruling on the Mass. high school winter season, are expected to be released within the next couple weeks.
Get Boston.com's browser alerts:
Enable breaking news notifications straight to your internet browser.