Sports News
Bracket: Vote to choose the greatest team in Boston sports history
Readers voted to decide the field of 64.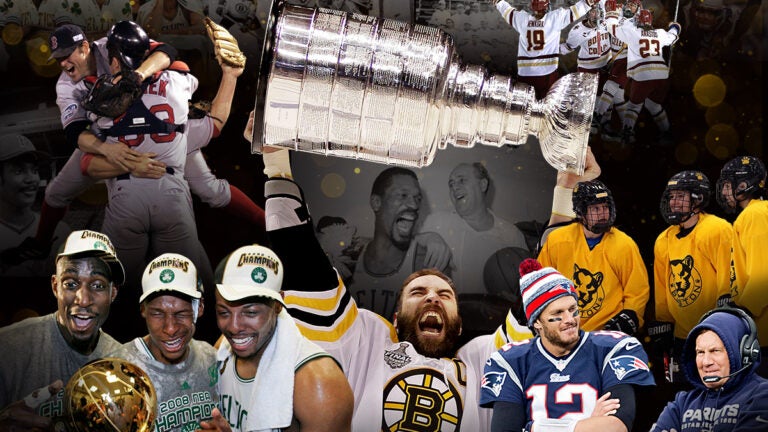 While Boston has become synonymous with sports success over the last 20 years, the reality is that the area has been producing championship teams for over a century.
Seemingly no matter the era, setting, or sport, the passionate local fan base has had plenty to cheer about, both at the collegiate and professional levels.
Scanning through the record books, the sheer number of dominant Boston teams through the years stands out.
It begs the question: Which Boston team was the greatest?
This year, Boston.com has assembled a field of 64 of the greatest teams from Boston sports history and placed them in a bracket. To determine the winner, we leave it to the readers' vote.
How will you quantify "greatest," and how will you judge teams from different sports and time periods? The truth is that there is no perfect answer, but that's also what makes it such a compelling subject.
Update: Voting has ended. The champion of the bracket is the 2004 Red Sox, who defeated the 1985-1986 Celtics in the final.