Sports News
The worst-kept secret in Boston sports radio is out: Adam Jones to host WEEI's afternoon show
Jones will reunite with Christian Arcand, his former co-host at the Sports Hub, and will join Meghan Ottolini on WEEI's afternoon show, which will be called "Jones and Mego."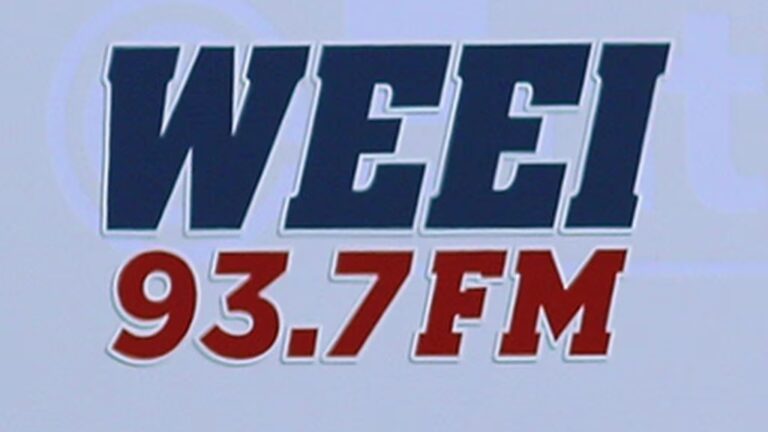 Adam Jones's move from 98.5 The Sports Hub to WEEI has been the worst-kept secret in Boston sports radio over the past few weeks. WEEI made it official on Friday morning.
The station announced it is hiring Jones, who has been the evening host at The Sports Hub for a decade, as an afternoon drive host. He will join Meghan Ottolini and Christian Arcand – his former co-host at the Sports Hub who recently joined WEEI himself – beginning Jan. 30. The show will be called "Jones and Mego" with Christian Arcand.
"Joining the team at WEEI is a lifelong dream come true," said Jones in a statement. "For 10 years, I have approached nights like afternoon drive. I can't wait to get started with Meghan and Christian."
WEEI also announced that Ken Laird has been promoted from operations manager to brand manager of the station, effective immediately.
Jones's addition is the last piece in a recent lineup shakeup at WEEI, which included parting ways with longtime afternoon host Lou Merloni, moving Christian Fauria from afternoon drive to middays, and shifting Rich Keefe from middays to evenings.
"This is the third run for Adam and I working together,'' said Mike Thomas, the senior vice president and market manager of Audacy Boston. "He's talented, opinionated, informed, and funny."
Thomas was the program director at The Sports Hub when Jones was promoted to evening show host in December 2012, replacing Damon Amendolara, who had moved to a national CBS Sports radio gig.
Jones and the revamped afternoon program will go head-to-head with The Sports Hub's ratings-dominant "Felger and Mazz" show featuring Michael Felger, Tony Massarotti, and third voice Jim Murray.
Jones first broke into Boston radio as an intern and update anchor for Felger's ESPN 890 show in 2006, and the influence is obvious in his contrarian style. He's also worked at ESPN Boston Radio and ESPN Radio (2011-12), and past duties at The Sports Hub included co-hosting "The Dan Shaughnessy Show" in 2009-10.
Meanwhile, Laird's new role will include overseeing content strategy, talent, operations, and branding for the station.
"Ken has stepped up and really proven himself as a leader this past year, and I'm very happy to elevate him in this new role, '' said Thomas.
Get the latest Boston sports news
Receive updates on your favorite Boston teams, straight from our newsroom to your inbox.