Sports News
Here's what you need to know about the launch of Mass. sports betting
In-person betting begins on Jan. 31, with mobile betting set to get underway in March.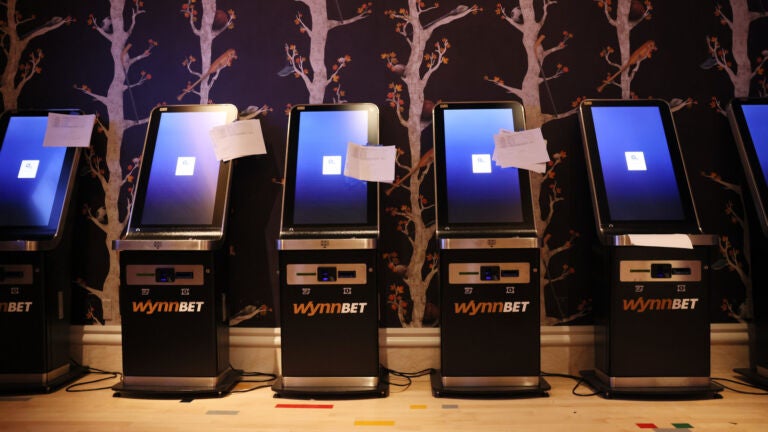 A new era in Massachusetts gambling is set to begin with the imminent launch of legalized sports betting.
Almost six months after state lawmakers reached a deal to create a new gaming industry, the first sports wagers will be placed at the three casinos across the commonwealth on Tuesday.
Here's what you need to know:
When does Mass. sports betting actually start?
Sports betting in Massachusetts formally begins at 10 a.m. on Tuesday, Jan. 31.
For the short term, in-person betting will go ahead with mobile options coming online in March.
How can you place a bet?
Anyone 21 and older who wants to bet on sports — and who isn't directly involved in the sporting event itself — will have to make their wager at one of the state's three casinos:
Encore Boston Harbor (Everett)
Plainridge Park Casino (Plainville)
MGM Springfield (Springfield)
Note: Bets at casinos must be made with cash only, though eventual mobile betting options will allow accounts to be filled using debit cards or electronic fund transfers.
Specifically, the options for in-person betting include the standard "sportsbook" experience of walking into the casino's designated area for sports wagering.
On top of betting windows, each casino will offer kiosk platforms as well.
Additional options may also be available. One example will be at Encore Boston, which announced that it will include an "Express Sportsbook" located on the first floor of the casino's self-parking garage and will provide access to 15-minute parking for those who simply want to place a bet and leave.
Depending on the casino, customers will also be able to pre-load bets on an app prior to arrival.
What about mobile sports betting?
While in-person betting begins in January, mobile betting will have to wait until March for its rollout (no specific date has been set to this point).
The Massachusetts Gaming Commission (MGC), tasked with building a new sports betting regulatory system from scratch, elected to stagger the launch of the two due to differing oversight requirements.
The goal of MGC's launch dates was to enable residents to place bets on the upcoming Super Bowl (Feb. 12) and the NCAA basketball tournaments (which begin in mid-March).
What you can and can't bet on
Though the details may change over time, the current format allows for the following types of bets:
Moneyline
Point spreads
Parlays
Over/Under totals bets
Futures
Prop bets
Live betting
According to Colin A. Young of State House New Service, the sports that will be allowed for betting are: "Athletics, Australian rules football, badminton, baseball/softball, basketball, biathlon, billiards, bowling, bowls, bull riding/rodeo, boxing, cricket, cycling, darts, disc, floorball, football, futsal, golf, handball, field hockey, ice hockey, lacrosse, mixed martial arts, racing, netball, pesapallo, rowing, rugby league, rugby union, sailing, snooker, soccer, beach soccer, special events, swimming, table tennis, tennis, volleyball, and water polo."
The list could be updated in the future, with sports such as chess, esports, certain Olympic events, and professional cornhole — recently plagued by a scandal known as "BagGate" — requiring further review according to the MGC. In addition, the vaguely defined "special events" section will include the Oscars.
As part of the deal that lawmakers reached in 2022, betting on in-state college sports will not be allowed unless the team is participating in a postseason NCAA tournament.
Newsletter Signup
Stay up to date on all the latest news from Boston.com