Sports News
'He could really play': The sports world paid tribute to Bill Reynolds
The legendary Reynolds made a lasting impact both on and off the court.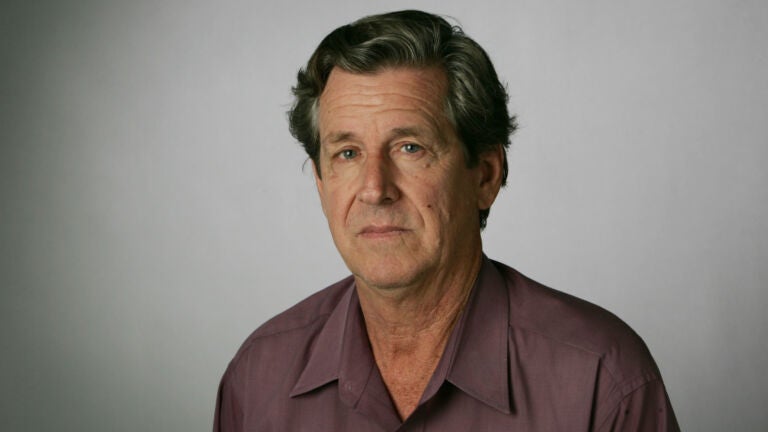 The New England sports world suffered a major loss on Thursday when longtime columnist, author, and former Brown University basketball star Bill Reynolds passed away at the age of 78.
Reynolds, who spent decades at The Providence Journal crafting his memorable weekly column, "For What It's Worth," left a profound legacy.
Testament to this were the numerous tributes that poured in after the news of his passage was reported.
Included in the list was former Fall River basketball star Chris Herren, who Reynolds had chronicled in multiple books.
"I'll be forever grateful for that afternoon 1992 you walked into my life," Herren wrote in a heartfelt message on Facebook. "I'll cherish every moment we shared. I'll carry your unconditional love in heart forever. Billy Reynolds is one of greatest men I'll ever know."
Celtics play-by-play commentator Mike Gorman shared some thoughts on Reynolds on Twitter, noting that they first met 50 years before when the two were first breaking into media roles.
As Gorman explained, Reynolds's column became "the first thing you looked at after waking up on a Saturday morning."
This, plus his gift for creating an impact through writing, inspired his peers.
Along with his prolific career in journalism, Reynolds had also been one of the highest scoring players in the history of Brown University basketball (909 points). He co-captained the 1967-1968 team, and ranked seventh on the school's career points list when he graduated.
"He was the man we all envied," longtime Boston Globe columnist Bob Ryan said, "because, unlike the rest of us, he could really play."
Extending beyond the local area, Reynolds's legacy stretches far.
ESPN NBA reporter Adrian Wojnarowski referenced it in his own tribute, noting that Reynolds was "So good to so many of us who wanted to learn how to make it in the business. RIP, Billy."
Get the latest Boston sports news
Receive updates on your favorite Boston teams, straight from our newsroom to your inbox.