Sports News
Chris Snow, former Globe sportswriter and Flames assistant GM, passes away after battle with ALS
"In life and in death, Chris never stopped giving."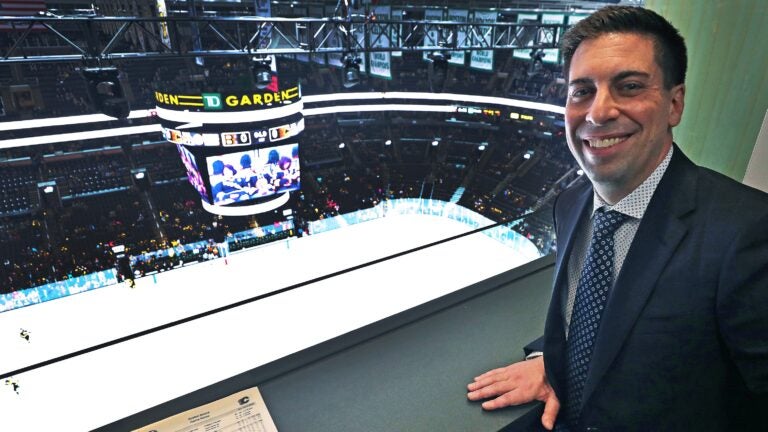 Former Boston Globe sportswriter and Calgary Flames assistant GM Chris Snow passed away on Saturday following a four-year battle with ALS. He was 42.
"Today we hugged Chris for the last time and said goodbye," his wife Kelsie Snow wrote in a social media post.
Snow, a native of Melrose, Massachusetts, was only expected to live one year beyond his ALS diagnosis in 2019. His perseverance and fight were admired by many in the sports world and beyond.
Kelsie frequently shared positive updates and inspiring posts about Chris's battle, as well as the difficult aspects of his diagnosis. She hosted a podcast called "Sorry, I'm Sad," capturing their lives in real-time.
In July, Kelsie shared a video on social media of Chris mowing the lawn despite having "almost no use of his hands and arms." She captioned the post with the hashtag SnowyStrong. Snowy Strong is a foundation set up by the Snow family to fund ALS research.
On Wednesday, Kelsie shared an update that Chris became unresponsive.
"Chris has suffered a catastrophic brain injury caused by lack of oxygen. His doctors do not expect him to wake up," Kelsie wrote.
Chris and Kelsie met while working at The Boston Globe. Chris was a Red Sox writer for the newspaper before becoming an NHL executive. He first worked for the Minnesota Wild before joining in 2011.
Once tests confirmed Snow wouldn't wake up, he was kept on life support so that organ donations could be arranged. Snow gave his kidneys, liver, and lungs before passing.
Snow leaves behind two children, Cohen and Willa.
"In life and in death, Chris never stopped giving," Kelsie wrote. "We walk forward with his light guiding us."
Get the latest Boston sports news
Receive updates on your favorite Boston teams, straight from our newsroom to your inbox.