Sports Q
Who is your Red Sox sleeper?
Debate the answer with Chad Finn and Boston sports fans at The Sports Q.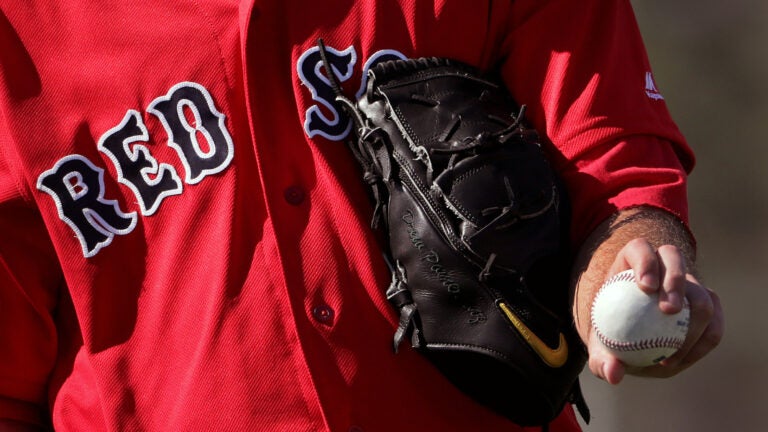 COMMENTARY
Welcome to Boston.com's Sports Q, our daily conversation, initiated by you and moderated by Chad Finn, about a compelling topic in Boston sports. Here's how it works: You submit questions to Chad through Twitter, Facebook, email, his Friday chat, and any other outlet you prefer. He'll pick one each day (except for Saturday) to answer, then we'll take the discussion to the comments, where the mission is to have a sports conversation with occasional controversy, but without condescension or contrarianism. Chad will stop by the comments section several times per day to navigate. But you drive the conversation.
Who is your Red Sox sleeper, someone fans and media don't seem to be expecting much from but who could be a big contributor? I've got Mitch Moreland — 45 homers over the last two seasons and a Gold Glove. That's a good player.  — Charlie
Consider this our one-day break this week from Jimmy Butler/Paul George/DeMarcus Cousins Celtics-related questions as Thursday's trade deadline nears. I'm sure we'll be back at it tomorrow.
Red Sox sleeper? You know, they don't have many. Moreland is a decent one, because at the least he'll be useful and he really hasn't been mentioned a lot. But for the most part their position players are established (Mookie Betts, Xander Bogaerts, Hanley Ramirez, Dustin Pedroia), have high expectations (Andrew Benintendi), or were sleepers a season ago (Sandy Leon).
Also, for the matter of record: Brock Holt is not a sleeper. He's a good utility guy who always gets his due.
So I'll go with a pitcher, one beyond the presumed Three Aces Trio of Chris Sale, Rick Porcello, David Price.
Drew Pomeranz is my sleeper who will succeed, and your scoffing only emboldens my point. Yeah, he was mediocre (3-5, 4.59 ERA in 14 games and 13 starts) after Dave Dombrowski traded top pitching prospect Anderson Espinosa to the Padres for him in July. To some degree he was also damaged goods — the Padres weren't forthcoming about treatment he had been receiving for an elbow issue.
I think it's telling, though, that the Red Sox passed on a possible opportunity to nullify the deal after the Padres' misdeeds were revealed. Pomeranz is a big 28-year-old lefty with a first-round-pick pedigree who has had more success than you think. Before making the All-Star team with the Padres last year (2.47 ERA in 17 starts, just 67 hits allowed in 102 innings), he had a two-year run as a valuable swingman with the A's (3.08 ERA in 73 games, 19 starts). The Red Sox believe they have something valuable — a prime-of-career lefty who has had success — no matter whether he ends up as a starter or reliever.
He's healthy now, too, after having stem cell injections in his elbow in the offseason. Pomeranz is my sleeper. Tell me in the comments who your pick would be. (Don't say Brock Holt. I mean it.)