Sports Q
Have you ever won an NCAA men's basketball tournament pool?
Debate the answer with Chad Finn and Boston sports fans at The Sports Q.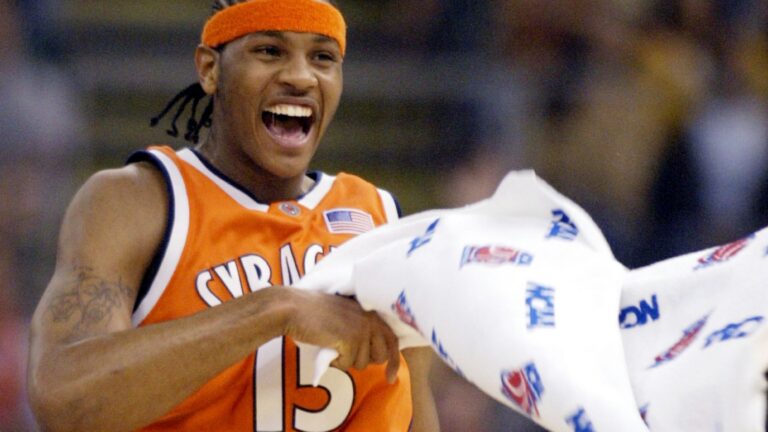 Welcome to Boston.com's Sports Q, our daily conversation, initiated by you and moderated by Chad Finn, about a compelling topic in Boston sports. Here's how it works: You submit questions to Chad through Twitter, Facebook, email, his Friday chat, and any other outlet you prefer. He'll pick one each day (except for Saturday) to answer, then we'll take the discussion to the comments. Chad will stop by several times per day to navigate. But you drive the conversation.
Dan Shaughnessy was right. No one around here cares about college basketball unless you're a graduate of one of the two or three New England schools that get in to the tournament every year or something. Pro sports keep us busy enough. But everyone does a bracket and everyone pretends they know what they're talking about, right? So here's the question for your readers: Have you ever won a tournament pool, when, and how? – Bob J.
I like it — nice entry point to talk at least a little bit about tournament. You, like Shaughnessy, are absolutely right. I'm not sure I've had a genuine rooting interest during March Madness since … man, probably the Bo Kimble Loyola-Marymount team in 1990. Then again, I went to UMaine, so my school's next appearance in the tournament will be its first. Did I mention they went 7-25 this year and lost to tourney-bound Vermont by 45 in the America East Tournament? I'm going to be waiting a while longer, I suppose.
Anyway, I've done OK in pools through years, and even run a few, but I can recall winning just once: I didn't just have Syracuse winning it all in 2003, I had them beating Kansas in the Final.
And that's why I will always believe Carmelo Anthony is one of our great champions of modern American sport.
No, we don't really care about the tournament around here — but who can resist bragging about it when you get it right. So have at it in the comments. Brag away. Let me know your best run during March Madness.