Sports Q
What is the most unbreakable individual record in sports?
Debate the answer with Chad Finn and Boston sports fans at The Sports Q.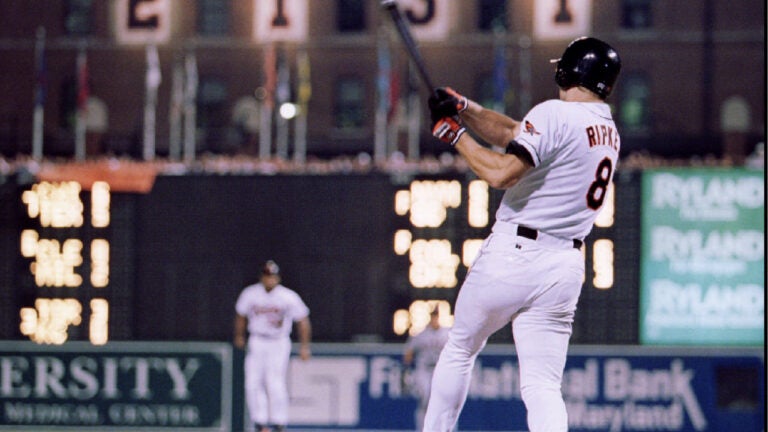 Welcome to Boston.com's Sports Q, our daily conversation, initiated by you and moderated by Chad Finn, about a compelling topic in Boston sports. Here's how it works: You submit questions to Chad through Twitter, Facebook, email, his Friday chat, and any other outlet you prefer. He'll pick one each day (except for Saturday) to answer, then we'll take the discussion to the comments. Chad will stop by several times per day to navigate. But you drive the conversation.
Finn of The Sports Q: I was watching the Knicks-Jazz game on ESPN [Wednesday] night and either Mike Breen or Jeff Van Gundy, I forget which, mentioned that John Stockton's assist record is pretty close to unbreakable. I had no idea what they were talking about so I looked it up. Lo and behold, he has 15,806 assists, which is more than 3,000 more than Jason Kidd, and Kidd is second. That's crazy. They might be right that it won't be broken. Which made me wonder: What's the most unbreakable individual record in sports? It's probably not Stockton's assist record. So what is it? – Bob Rob.
I will excuse you for watching Knicks-Jazz – Knicks-Jazz? — at the same time Marcus Stroman was working on a no-hitter in the World Baseball Classic finale only if you're a Celtics fan doing it for Gordon Hayward scouting purposes. But that's the only excuse.
I'll give you three records that won't be broken, not from basketball but baseball. Cy Young's 511 wins (though Henry Owens is just 507 away from tying him now), Cal Ripken's consecutive games streak (2,632, which is 602 more than Lou Gehrig's streak, and that was supposed to be untouchable), and Joe DiMaggio's 56-game hitting streak (we, meaning the fans and media, drive a guy nuts nowadays when he streak reaches 25 or so. Remember all of the hubbub around Jackie Bradley Jr. last year when his reached 29?).
Stockton's assist record is pretty amazing – he has more assists than LeBron James and Bob Cousy combined — and I had no idea he was that far ahead. (Somewhere, LaVar Ball blurts out that Lonzo will have 16,000 assists by the All-Star break next year). I don't think it's untouchable though. The most unbreakable record in basketball at any level – individual or team — might be the UConn women's current 109-game winning streak.
But let's keep it to individual records here. Which sports record are you certain will never be broken? Talk to me in the comments.