Sports Q
Are the Red Sox in first place to stay?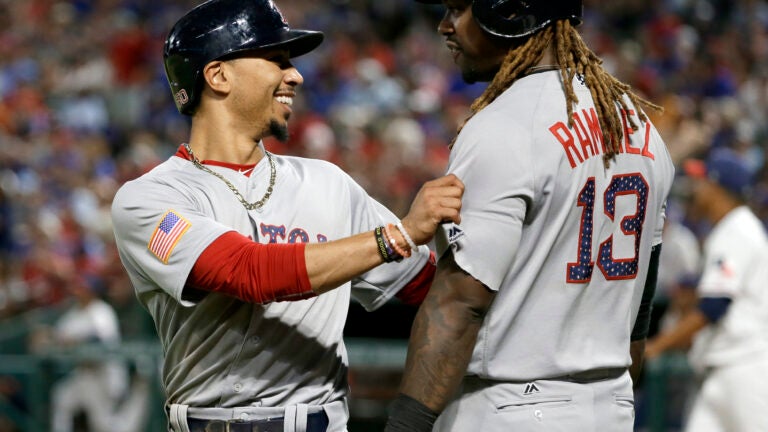 Welcome to Boston.com's Sports Q, our daily conversation, initiated by you and moderated by Chad Finn, about a compelling topic in Boston sports. Here's how it works: You submit questions to Chad through Twitter, Facebook, email, his Friday chat, and any other outlet you prefer. He'll pick one each day (except for Saturday) to answer, then we'll take the discussion to the comments. Chad will stop by several times per day to navigate. But you drive the conversation.
The Sox are in first place for good, right? – Dave D.
First, Dave D. is not Dave Dombrowski, at least as far as I know. Figured we should clear that up right away.
As someone who picked the currently 40-44, fourth-place Orioles to win the AL East and gloated a little too much about it in April when they looked legit, I'm probably not the best person to ask here. But you did ask, politely too, so I'll answer: They are, barring catastrophe.
Consider: On May 10, the Red Sox were 17-16, a season-high five games out of first place behind the 21-10 Yankees. In the 52 games since, the Red Sox have vaulted to the top of the division by going 32-20, a .615 winning percentage that basically equates to a 100-win pace over a full season.
In the same span, the Yankees have gone 23-29. They've fallen back to earth even as Aaron Judge continues to hit baseballs into orbit.
The Sox got rolling even before a lot of positive recent developments began to happen. David Price is pitching as well as he has since he got here; Mookie Betts, Hanley Ramirez, and Andrew Benintendi have all heated up; Tzu-Wei Lin has added an unexpected spark, and so on.
This is a good team that is getting better. They're not giving up first place this year.
What do you guys say? Are the Red Sox in first place to stay? You did know they're in first place, right? I'll see you in the comments.