Sports Q
Who would you hire if you were starting a Boston sports site?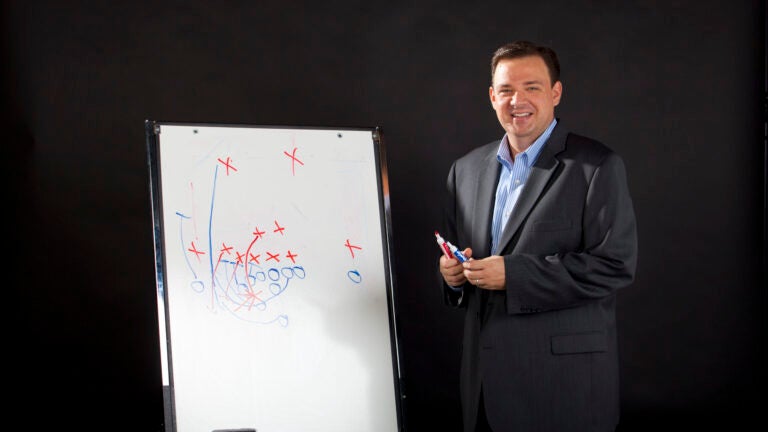 Welcome to Boston.com's Sports Q, our daily conversation, initiated by you and moderated by Chad Finn, about a compelling topic in Boston sports. Here's how it works: You submit questions to Chad through Twitter, Facebook, email, his Friday chat, and any other outlet you prefer. He'll pick one each day (except for Saturday) to answer, then we'll take the discussion to the comments. Chad will stop by several times per day to navigate. But you drive the conversation.
I really like the staff Greg Bedard is starting with at his new site. Sean McAdam and Chris Price are respected writers with a following. But it made me wonder, if you could put together a dream team staff for a Boston sports site, who would you hire? You get one writer for the Patriots, Sox, Celtics and Bruins, plus a columnist. – Rocky
Oh, I have to totally cop out on this. Don't want to bruise any feelings of my colleagues who might not make the roster. I have enough media enemies already, thanks.
But from strictly non-Globe personnel? I think Tom Curran would be a good place to start. Terrific, clear-eyed writer with institutional knowledge of the organization. CSN is making a mistake if he's writing less about the Patriots this year to do the TV thing. Might even make him the general columnist and go get Mike Reiss to cover the Pats and revive Reiss' Pieces. Can't have enough quality Pats content these days.
If I can't take one of our guys, I admire Tim Britton's smart Red Sox coverage a lot. There are a half-dozen quality options on the Celts. Chris Forsberg is talented, prolific when ESPN allows it, and understands the cap machinations. Always liked Joe McDonald's work on the B's, though I think Fluto Shinzawa is the most unheralded excellent writer and reporter in the market, on any beat.
I've already said too much. Maybe I'll turn this into a column sometime after I'm injected with truth serum. For now, I want to know who you guys would take. Have at it in the comments.