Sports Q
Do you want David Price on the Red Sox?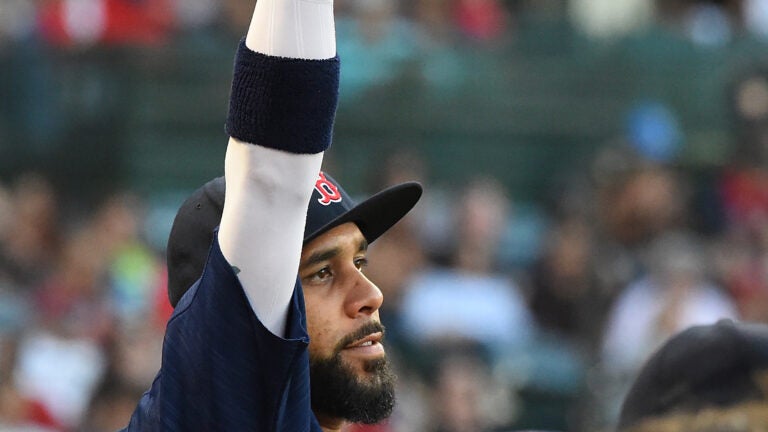 Welcome to Boston.com's Sports Q, our daily conversation, initiated by you and moderated by Chad Finn, about a compelling topic in Boston sports. Here's how it works: You submit questions to Chad through Twitter, Facebook, email, his Friday chat, and any other outlet you prefer. He'll pick one each day (except for Saturday) to answer, then we'll take the discussion to the comments. Chad will stop by several times per day to navigate. But you drive the conversation.
The Eck stuff is the last straw with me. David Price might be pitching well lately, but it seems like anything good he does is quickly canceled out by something obnoxious or controversial. I hope he opts out after next season. I bet I'm in the majority. Are you with us? – Lester Was Lowballled
Shoot, there's a lot to unpack here. The Eck thing was some unnecessary, misguided, world-class grandstanding. No doubt about that. He shouldn't be trying to embarrass Eck. He should be seeking his advice on how to thrive here. Price seems to have some Adrian Gonzalez in him in that he thinks he's earned a clubhouse law degree, graduating at the top of his class.
Yet, while he's clearly trying to look like a leader – and going about it in some instances as clumsily as possible – he does have a reputation from past stops as a genuinely great teammate who really helps young pitcher. Chris Archer and Marcus Stroman – two of the most respected young pitchers around – have said Price was a huge help to them. So have Alex Cobb, Matt Moore, and others. I imagine Eduardo Rodriguez would say the same.
I don't think he gets Boston at all, and maybe it's time for him to stop giving advice and start taking some. Gosh, too bad there's no one around the Sox who went through incredible ups and downs, on the mound and in his personal life, during a two-decade career that ultimately got him to the Hall of Fame. Now I bet that guy would have some wisdom to share. That guy probably would have an awesome mustache, too.  I mean, if there were someone like that around.
To answer the actual question, though, it all depends on how he pitches, and right now, despite all of the self-inflicted melodrama, I do hope he's here for the long term. He had a bit of a clunker of a start his last time out for the Angels, but he has a 3.31 ERA and .696 OPS against over his last eight appearances. And his eight shutout innings against the Yankees last Sunday might have been the best he's looked since joining the Red Sox. If he can be this pitcher going forward – a top-notch No. 2 to Chris Sale, in essence — the current nonsense will be forgiven, provided similar situations don't continue.
What do you guys think? Do you want David Price on the Red Sox? I'll see you in the comments.