Sports Q
Who is the worst Red Sox manager of your lifetime?
Debate the answer with Chad Finn and Boston sports fans at The Sports Q.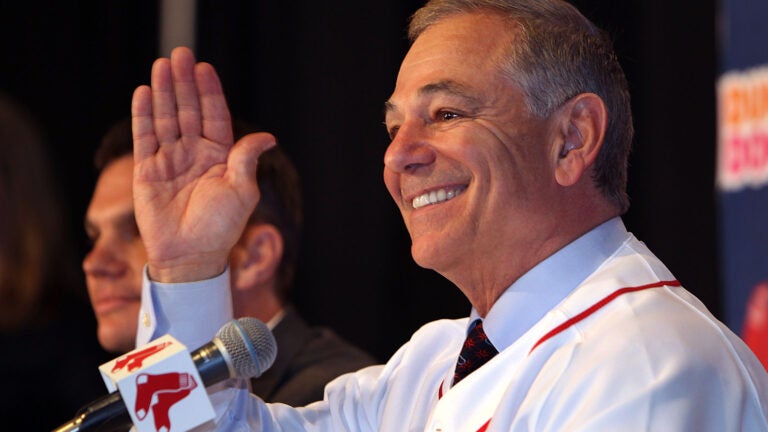 Welcome to Boston.com's Sports Q, our daily conversation, initiated by you and moderated by Chad Finn, about a compelling topic in Boston sports. Here's how it works: You submit questions to Chad through Twitter, Facebook, email, his Friday chat, and any other outlet you prefer. He'll pick one each day (except for Saturday) to answer, then we'll take the discussion to the comments. Chad will stop by several times per day to navigate. But you drive the conversation.
Who is the worst manager the Red Sox have had in your lifetime? I'm about your age, and for me it's Don Zimmer. He had loaded rosters and no clue how to handle a pitching staff. – Dave N.
I like this one. John Farrell was mediocre. You can win with mediocre, though. They already did, four years ago. Anyone who says Farrell is the worst Red Sox manager of their lifetime is either five years old or has a very short memory. Maybe the column topic for another day is whether a manager is really that important at all. Anyway …
I started following the Red Sox in '78. I can't stand Zimmer. Couldn't handle the pitching staff, wore out his starting lineup, wrecked Butch Hobson's career, and wished 1977 were still 1957, which caused serious clashes with rebellious players like Bill Lee, Bernie Carbo, Fergie Jenkins, and the rest of the Buffalo Heads. Other than that he was great.
But he's not the worst manager of my lifetime. Heck, in spite of him, the Sox won 99 games in '78. It's not Bobby V., either. He knew the game, he was just the absolutely wrong person at the wrong time for the wrong team – and at least it was entertaining after it all went to hell.
The worst? Joe Kerrigan was the worst. There's no other way to describe him. He stabbed Jimy Williams – who rates behind Terry Francona and Joe Morgan as the best Sox managers I have seen – in the back, got his job, and proceeded to tick off everyone on the roster with his know-it-all arrogance, even Derek Lowe.
He tried to make Pedro Martinez pitch through an injury in a lost season. He tried to change Manny Ramirez's swing – consider how absurd that is and the misguided, pompous nerve it must have taken. The 2001 Red Sox went 17-26 on his watch. He was fired, and never managed in the majors again.
Joe Kerrigan.
The. Worst.
What do you guys say? Who was the worst Red Sox manager of your lifetime? I'll see you in the comments.