Sports Q
Should the Red Sox have waited to see if Joe Girardi became available?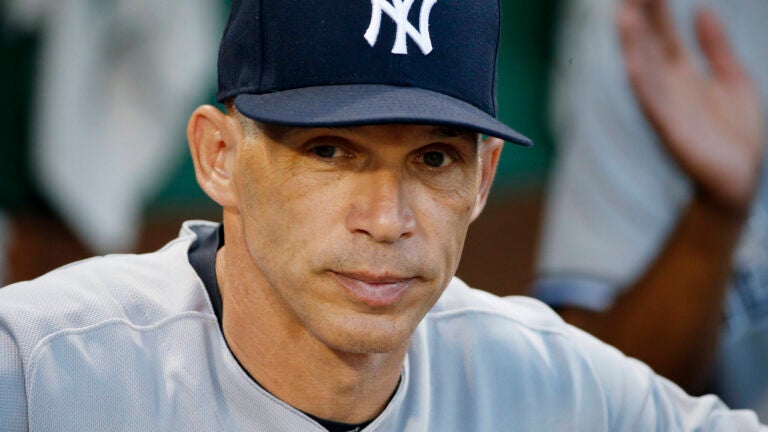 Welcome to Boston.com's Sports Q, our daily conversation, initiated by you and moderated by Chad Finn, about a compelling topic in Boston sports. Here's how it works: You submit questions to Chad through Twitter, Facebook, email, his Friday chat, and any other outlet you prefer. He'll pick one each weekday to answer, then we'll take the discussion to the comments. Chad will stop by several times per day to navigate. But you drive the conversation.
I like the Alex Cora hiring, but did Dave Dombrowski jump the gun there in making the decision so fast? Everyone knew Joe Girardi was in limbo with the Yankees. It might have been wise to wait and see if he became available. – Jason S.
I got this question from a couple of people, and it fascinates me that some Red Sox fans think Girardi would be an upgrade on John Farrell. Seems to me he is John Farrell. He's rigid, generally respected, plays it by the book, won a World Series in a demanding market, underachieved with a big payroll in other seasons, and has questions about his ability to connect with younger players that may have ultimately cost him his job.
The Yankees had an entertaining and unexpected run this year. They took out Cleveland and nearly bounced Houston, two truly superb teams. But had Farrell made the boneheaded decision not to demand replay on a controversial and costly play, as Girardi did in Game 2 of the ALDS against the Indians, he wouldn't have made it to his press conference without being mauled by a rabid pack of Red Sox fans.
No, Girardi would not have been a better choice than Cora, whose strong suits – communication, connecting with young players – are the same as all of Farrell's (and Girardi's) weaknesses. Red Sox fans saw Girardi for nearly 20 games a year during his 10 seasons in New York. You'd think they'd know better than to pine for him. If anything, they should be concerned the Yankees are about to get a significant upgrade in the dugout.
But what do you guys think? Should the Red Sox have waited to see if Girardi became available? I'll see you in the comments.