Sports Q
Who will be the Red Sox' cleanup hitter this season?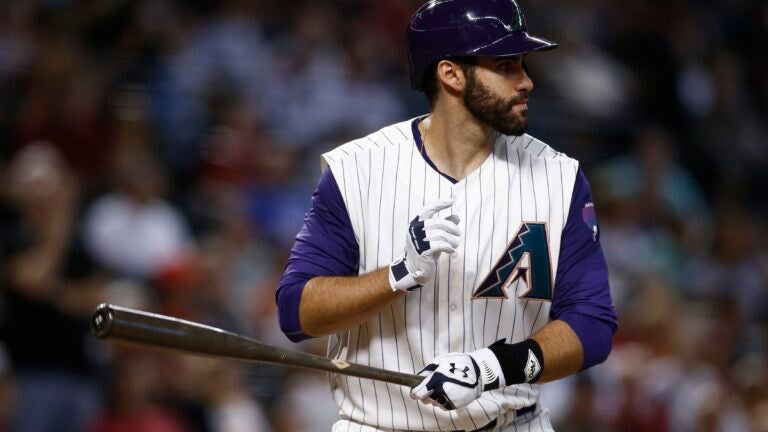 Welcome to Boston.com's Sports Q, our daily conversation, initiated by you and moderated by Chad Finn, about a compelling topic in Boston sports. Here's how it works: You submit questions to Chad through Twitter, Facebook, email, his Friday chat, and any other outlet you prefer. He'll pick one each weekday to answer, then we'll take the discussion to the comments. Chad will navigate. But you drive the conversation. 
Truck Day is less than a month away [February 5] and the Red Sox haven't even filled their biggest need yet, someone who can hit more than 25 home runs in a season. I'm starting to worry this lineup is going to end up being awfully close to the status quo from last year's underachievers. Who do you think will be the Red Sox cleanup hitter this season? Please tell me he's not on the roster yet. – Carl P.
I like this question, because it's basically asking this: Can the Red Sox just sign J.D. Martinez already? And I do think it ultimately happens, even as the rumors fly that other teams besides the Red Sox are willing to give him a five-year deal.
I get that it's frustrating that nothing has happened so far, but this isn't strictly a Martinez/Scott Boras thing. This offseason has progressed so slowly around baseball that you'd think every free agent had fired his agent and replaced him or her with a sloth. It's especially aggravating when the team you root for has one obvious need, a player who can singlehandedly fill it is available, an offer is reportedly made … and nothing happens.
But I believe the rare patience will pay off his this case. Boras, who has hardly been the bogeyman to the Red Sox that fans sometimes perceive him to be, wants a longer deal for his client, and he's predictably playing the waiting game. If he gets an offer of a longer deal, well, the Red Sox will have a decision to make. Seven years for Martinez, taking him through his age-36 season, is too long. Six? That should be negotiable. Five? Makes perfect sense.
Here's hoping Martinez takes it sometime before, oh, the All-Star break at least. And I believe he will, within the next week or two. He'll be the cleanup hitter for a Red Sox offense that needs him, has a spot for him, and can afford him.
What, you expected me to say it would be Hanley Ramirez?
What do you guys think? Who will be the Red Sox cleanup hitter this season? I'll hear you in the comments.