Sports Q
What was your favorite Gil Santos call?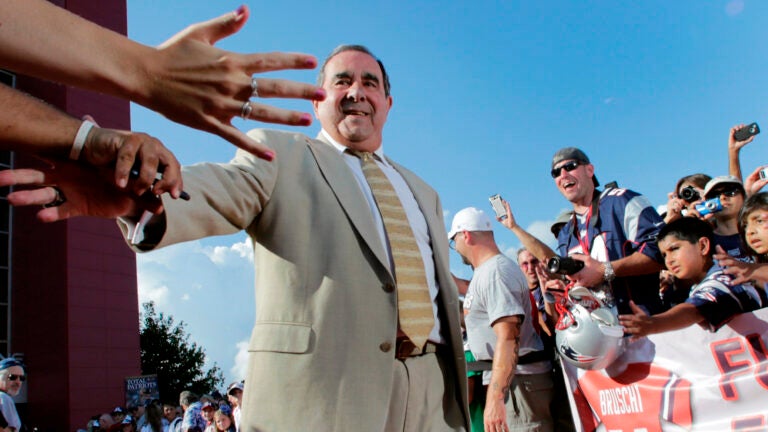 Welcome to Boston.com's Sports Q, our daily conversation, initiated by you and moderated by Chad Finn, about a compelling topic in Boston sports. Here's how it works: You submit questions to Chad through Twitter, Facebook, email, his Friday chat, and any other outlet you prefer. He'll pick one each weekday to answer, then we'll take the discussion to the comments. Chad will stop by several times per day to navigate. But you drive the conversation. 
What's your favorite Gil Santos call? There have to be so many to choose from. What a voice. – Jake
It's interesting – pretty much every call he made was great because of his classic voice. For some reason,  the Troy Brown 82-yard catch in October 2003 keeps coming to mind. And the tying field goal in the Snow Bowl, of course.
 Of course, this doesn't even take into consideration his best calls of earlier eras. I mean, he began doing this in 1966. There's probably a spectacular Santos call of a Babe Parilli touchdown pass to Gino Cappelletti out there somewhere.
But I think the choice has to be the most obvious one, because it's the one Patriots fans – and Gil, too – had been waiting for years to hear, and Gil and Gino were just perfect. They were as jubilant as you were in the moment.
The call of Adam Vinatieri's winning kick in Super Bowl XXXVI.
If you've got one you like better, I'd love to hear it. But I feel like every other call, as great as they might have been, is playing for second place.
So what was your favorite Gil Santos call? I'll hear you in the comments.