Sports Q
Which sleeper will be a major contributor to the Patriots?
Maybe it's a guy who has been around the league awhile, has underachieved elsewhere, but may be arriving with the Patriots at the right time.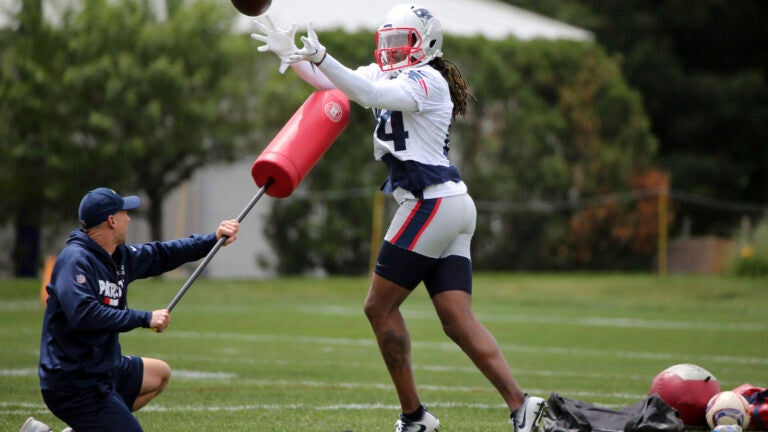 Welcome to Boston.com's Sports Q, our daily conversation, initiated by you and moderated by Chad Finn, about a compelling topic in Boston sports. Here's how it works: You submit questions to Chad through Twitter, Facebook, email, and any other outlet you prefer. He'll pick one each weekday to answer, then we'll take the discussion to the comments.
It seems like the Patriots always have a couple of players who come out of nowhere to become important contributors. Who is your Patriots sleeper this year? J.C. Jackson sounds like he has definite potential at cornerback.— Jim W.
Cornerback is obviously a spot where Bill Belichick, Nick Caserio and the personnel and scouting staffs have found good players through the years.
Malcolm Butler in 2015 was the most notable (man, it bugs me that the ending of his time here overshadows the beginning). Jonathan Jones, an unsung absence in the loss to the Eagles, is another recent one.
I don't know much about Jackson other than that he went to Maryland and he's had some good notices so far, but maybe he'll join Butler and Jones on the cornerback finds list.
But my sleeper isn't some obscure rookie free agent, or even some kid who has been buried on the depth chart for a couple of years and is about to make a leap.
It's a guy who has been around the league awhile, has underachieved elsewhere, but may be arriving with the Patriots at the right time: Cordarrelle Patterson.
I am not thinking of him as anything more than a deep threat in the Patriots' passing game. His reputation is that he hasn't been one to grasp the nuances of the route tree during his time with the Vikings and Raiders, and you, me and Joey Galloway know how that goes over with Tom Brady.
But as a kick returner? Man, I cannot wait to see this.
Consider: Patterson has led the NFL in kick return average three times in his five NFL seasons. He averages 30.2 yards per return in his career. Last season with the Raiders, he averaged 28.3 yards per return. That was the worst of his career, yet that would tie as the fourth-best season in Patriots history, trailing only Raymond Clayborn (31.0, 1977) , Larry Garron (28.6, 1962), and Ellis Hobbs (28.5, 2008).
Under normal circumstances, he'd be a fascinating addition. But circumstances aren't normal this year. The NFL has revamped the kick return rules in an attempt to make the play both less dangerous and more exciting.
The tweaks include no longer allowing the coverage team to get a running start before the ball is kicked; making eight of the return team's players begin in a 15-yard zone near midfield, which means they'll be running down the field with the coverage team; and the disallowance of blocking before the coverage team has crossed midfield.
These changes seem ripe to be turned into an advantage by a coach with foresight and a complete grasp of the effect the rules will have rather than should have. Sound like anyone you know?
Bethel Johnson is the most electrifying kick returner I've seen play for the Patriots. Clayborn was close. But I'd bet you Patterson will be so spectacular when the opposition makes the mistake of kicking to him that he becomes a cult hero among Patriots fans after the first few games.
Bill Belichick has a new weapon that is going to help him become the first to navigate the new rules effectively. Can't wait to see how this plays out.
But what do you guys think? Who is your sleeper for the Patriots this year? I'll hear you in the comments.