Sports Q
Sports Q: Who is the best NFL color analyst?
Make your call with Chad Finn and Boston sports fans at The Sports Q.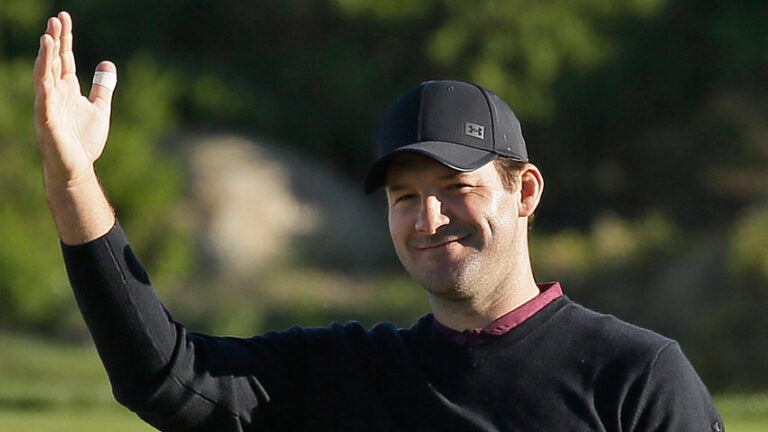 Welcome to Boston.com's Sports Q, our daily conversation, initiated by you and moderated by Chad Finn, about a compelling topic in Boston sports. Here's how it works: You submit questions to Chad through Twitter, Facebook, email, and any other outlet you prefer. He'll pick one each weekday to answer, then we'll take the discussion to the comments. Chad will stop by several times per day to navigate, but you drive the conversation. 
When Tony Romo spent most of Sunday's AFC Championship game telling viewers, with authentic excitement and a football lifer's wisdom, what the Patriots offense would do right before it did it, I tweeted this:
I can't recall a color analyst having a better game than Romo is today. Adds so much to the broadcast in terms of recognizing what is coming.

— Chad Finn (@GlobeChadFinn) January 21, 2019
Most respondents agreed that Romo was adding a lot to the broadcast, which is a rare thing with a color analyst. Even the good ones are just sort of there, affably stating the obvious. But some disagreed, saying he talks too much. (Maybe, but I don't think he gets in the way, and it comes from the right place — he seems as thrilled as a fan to be talking about a great game.) Others claimed they turn down the volume when he's on, which didn't seem to stop them from having an opinion on his performance Sunday.
So let me turn the question around: Who is the best NFL color analyst in your opinion? If not Romo, who? I'll allow the inclusion of local broadcasters, on both TV and radio. But I want to know who you think is better than the guy who called the AFC Championship, will call the Super Bowl, and will probably call everything the Patriots are doing before they do it.
What does everyone else think? I'll hear you in the comments.
https://embed.sendtonews.com/oembed/?SC=Rmt6tptmUy-489421-8402&autoplay=off&sound=off&V=2&format=json