Sports Q
Sports Q: Which of the four major pro sports leagues has the best chance of finishing its season?
Debate the answer with Chad Finn and other Boston sports fans at The Sports Q.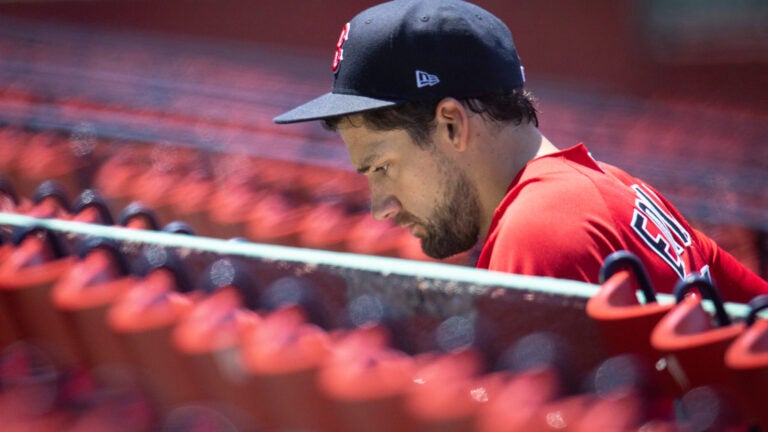 Welcome to Boston.com's Sports Q, our daily conversation, initiated by you and moderated by Chad Finn, about a compelling topic in Boston sports. Here's how it works: You submit questions to Chad through Twitter, Facebook, and email,He'll pick one each weekday to answer, then we'll take the discussion to the comments. Chad will stop by several times per day to navigate. But you drive the conversation. 
I know you've written about your doubts that Major League Baseball is going to be able to pull off even a 60-game season during the pandemic. Do you think other sports will have better luck? To me, the NHL has the best chance. And you know the NFL is going to try. – Andy F.
I'm with you on the NHL, Andy. I think that league has at least a decent chance of finishing out the season and completing the Stanley Cup playoffs. The 24 teams that are playing report to training camp on July 13. They head to the two hub cities – Toronto and Edmonton, and yes, it helps that they're getting the heck out of  the US  – on July 26, with the qualifying round beginning August 1. I'm sure there will be positive tests, and there's always the possibility of the kind of chaos that would bring the whole thing to a stop. But the timeline and approach is the most realistic among all the leagues.
I wrote earlier this week that baseball should shut it down. Since then, the Giants' Buster Posey has opted out, and we've learned that 71 players have tested positive during intake testing as of July 9. That number doesn't include those who tested positive before reporting to their ballparks for workouts. The news isn't going to get any better as MLB desperately lurches toward a restart.
The NBA? Well, you know what could happen there. One outbreak within the bubble in Orlando and it all bursts. I do think the NFL will have some semblance of a season, maybe 12 games with an October start, but that league is about to find out that you can't just put your head down and stubbornly plow through a pandemic. And I still don't know how they're going to keep all of those people – 53 players, more than a dozen coaches, training staff, etc. – all safely distanced while playing TACKLE football. I suspect banning postgame exchanges of jerseys won't quite be enough.
Man, that's not very optimistic, huh? Unfortunately, it's realistic. Keep wearing those masks and maybe we'll get some sense of sports normalcy in the next several months. But it's not going to happen right away.
What does everyone else think? Which league has the best chance of completing its season? I'll hear you in the comments.