Sports Q
Sports Q: What's your boldest prediction for the 2021 Red Sox?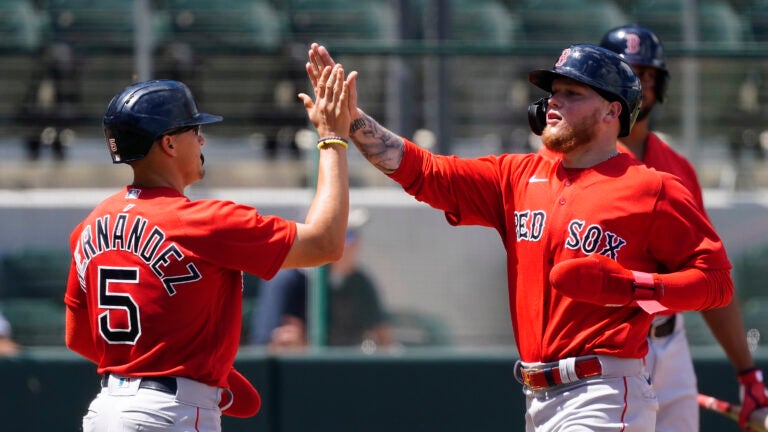 Welcome to Boston.com's Sports Q, our daily conversation, initiated by you and moderated by Chad Finn, about a compelling topic in Boston sports. Here's how it works: You submit questions to Chad through Twitter, Facebook, and email. He'll pick one each weekday to answer, then we'll take the discussion to the comments. Chad will stop by several times per day to navigate. But you drive the conversation.
What's your boldest prediction for the Red Sox? I'll start. They won't just make the playoffs, but will win the wild card game. – Dave H.
Boldest, huh? Yours is a good one. Optimistic for sure, but not out of the realm of possibility if they stay healthy and a few things — J.D. Martinez and Eduardo Rodriguez are in '19 form, Bobby Dalbec hits 30 homers, etc. — go their way. I think they'll come up a few wins shy of the playoffs, but the overall fan base will feel better about this team in September than they do right now. There's still a wait-and-see attitude, and there should be, but this situation is far, far better than last year's.
As far as a bold prediction goes? Hmm, OK, here's one: Alex Verdugo will contend for the batting title. He hit .308 last year, including .313 in each of the last two months of the season. He can hit lefties as well as righties, batting .320 against the former and .302 against the latter last season, and his skillset as a hitter seems suited for Fenway's dimensions. If he stays healthy, he'll be a terrific hitter.
As someone who is permanently annoyed by the Mookie Betts trade, I have a feeling that between Verdugo and Jeter Downs (who profiles to be a well-rounded starting second baseman), I'm going to have to admit they got a quality return from the Dodgers. Catcher Connor Wong is turning some heads, too.
But what does everyone else think? What's your boldest prediction for the 2021 Red Sox? I'll hear you in the comments.
Get Boston.com's browser alerts:
Enable breaking news notifications straight to your internet browser.