Sports Q
Sports Q: Who has been the Red Sox' most pleasant surprise so far?
Several surprises have contributed to the Sox' strong 12-6 start to the season.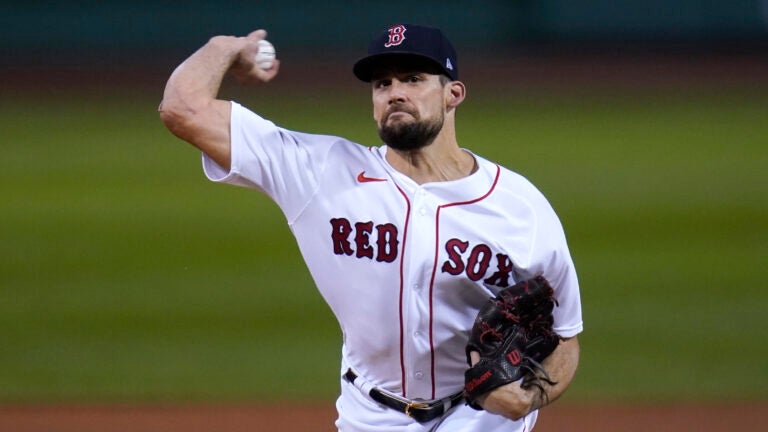 Welcome to Boston.com's Sports Q, our daily conversation, initiated by you and moderated by Chad Finn, about a compelling topic in Boston sports. Here's how it works: You submit questions to Chad through Twitter, Facebook, and email. He'll pick one each weekday to answer, then we'll take the discussion to the comments. Chad will stop by several times per day to navigate. But you drive the conversation. 
Even people who were optimistic like you probably didn't figure the Red Sox would be 12-6 after 18 games. What's been the biggest surprise, other than that they're winning two out of three games? – Lee F.
Yeah, it's definitely winning 12 of 18. Don't know about you, but I've already re-calibrated expectations. I figured they'd end up around 83 wins. I'd put that at 86 or 87 now, and there's a chance that's still too conservative. There will be rough patches along the way, because there always are in seasons that aren't 2018, but this team is legitimately good.
Obviously, there are a bunch of elements that have gone into the success. The pitching staff has a 3.60 ERA and a 3.21 FIP, with 161 strikeouts in 157.1 innings. That's far better than expected. The depth of the bullpen, even with the occasional hiccup, has meant that the starters don't have to worry about getting too deep into the game.
We knew they would hit, and they are. They entered Tuesday with a .287/.347/.470 slash line, good for an .817 OPS. That's exceptional. Not surprisingly, they lead the American League in runs (100) and are second in homers (22). But it is impressive, and a bit unexpected, that they've beaten up on some excellent starters, including Lucas Giolito, Hyun Jin Ryu, Jose Berrios, and Kenta Maeda.
But the biggest individual surprise? Well, I didn't expect J.D. Martinez to have a slugging percentage (.766) at this point that is higher than his OPS last season (.680). I'd say we should have taken his word for it when he talked about how out-of-sorts he was last year and expressed confidence that he'd bounce back this year. He's been phenomenal.
But he's not the choice, nor is it Nate Eovaldi, who was good in nine starts last year and has been even better through four starts this season (league-leading three wins, 3.04 ERA). I'm going with Christian Arroyo. The former first-round pick and centerpiece of the Rays' December 2017 trade of cornerstone Evan Longoria to the Giants has struggled to live up to his prospect billing. He has bounced from the Rays to the Indians to the Red Sox, never matching the career-high 135 plate appearances he got with the 2017 Giants.
But Chaim Bloom, who was with the Rays organization when the Longoria deal went down, has believed in him, bringing him in for a 14-game audition last season. He showed enough to get another chance, had an impressive spring and beat out Michael Chavis (who had options remaining) for a roster spot, and has carried that success over to the regular season.
He's currently third on the Red Sox in OPS (.910), trailing only Martinez and Xander Bogaerts (.997). He also has seven doubles, and has played aggressively well at second base. Given his career path so far, I'd call all of that a surprise – and yet one that might be sustainable.
But what does everyone else think? What has been the most pleasant surprise with the Red Sox so far? I'll hear you in the comments.
Get Boston.com's browser alerts:
Enable breaking news notifications straight to your internet browser.