Sports Q
Sports Q: Which past local college athlete would have made the most off their NIL?
Doug Flutie is an obvious one, but who else?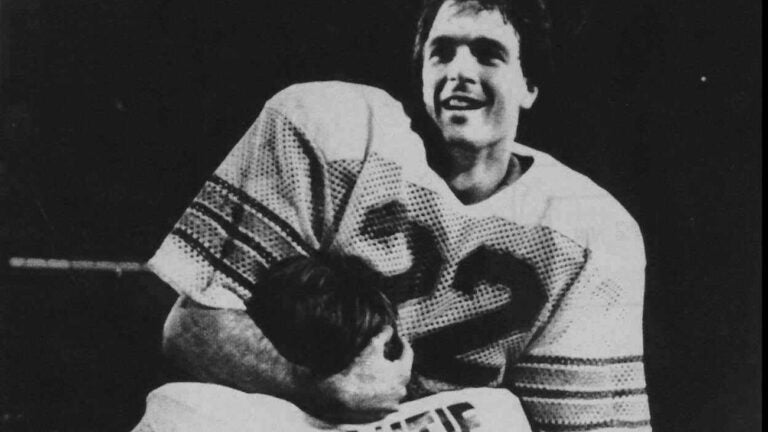 Welcome to Boston.com's Sports Q, our daily conversation, initiated by you and moderated by Chad Finn, about a compelling topic in Boston sports. Here's how it works: You submit questions to Chad through Twitter, Facebook, and email. He'll pick one each weekday to answer, then we'll take the discussion to the comments. Chad will stop by several times per day to navigate. But you drive the conversation.
What New England athlete would have made the most money off their name, image and likeness had they been permitted to during their college career? – Nick A.
Love this question, and one name came to mind right away: Doug Flutie. He was a local hero and a national phenomenon during his Heisman Trophy-winning season at Boston College in 1984, and we've never really seen anything like it since.
Every company in Boston with a decent advertising budget would have wanted him pitching their product that season, especially after the instantly legendary Hail Mary pass to Gerard Phelan that beat Miami the day after Thanksgiving. He'd have had much better options than the Nugenix stuff he's pushing nowadays in ads.
Off the top of my head, some others who might have done well on NILs, which are finally permitted for college athletes: UMass's Marcus Camby, Harvard quarterback Ryan Fitzpatrick, BC QB Matt Ryan, Harvard women's basketball player Allison Feaster, BU hockey star Chris Drury, BC men's basketball players Dana Barros and Troy Bell, Harvard men's basketball player Jeremy Lin, Maine's Paul Kariya, and roughly 50 UConn basketball players, starting with Jen Rizzotti and Rebecca Lobo on the women's side and Ray Allen from the men's teams.
Which other New England athletes would have done well with NILs in their day? I'll hear you in the comments.
Get the latest Boston sports news
Receive updates on your favorite Boston teams, straight from our newsroom to your inbox.