Sports
Youth hockey coach fired after pulling player to the ice in N.H.
"I was just blown away that he allowed himself to get to that point."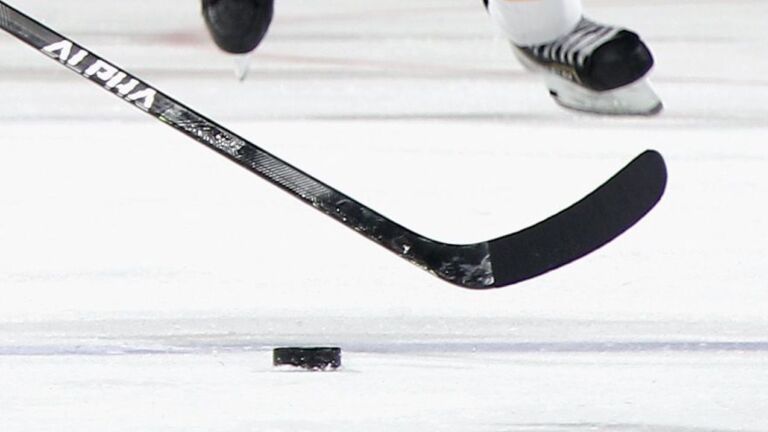 A Connecticut youth hockey coach was fired from his team after he allegedly pulled an opposing player from a Merrimack Valley-based team down to the ice during a tournament in New Hampshire over the weekend.
The incident happened in the final seconds of the game in Hooksett, as Coach Tama Parsons' team was about to clinch an 8-0 victory over the team from the Nutmeg State, according to WHDH.
Parsons told the news station she initially thought the player on her team was aggressively checked.
She didn't see him fall to the ice, but heard it.
The grab was also caught on video, which shows a coach from the opposing team reach out from the bench and grab the player by his jersey, causing him to lose his balance and fall.
"One of our players skated by and said, 'That was a coach who pulled me down like that,'" Parsons, whose team is made up of 13- and 14-year-old boys, told WHDH.
The player was able to get back up and appeared uninjured, the video shows.
"I was just blown away that he allowed himself to get to that point," Parsons said.
The Connecticut coach was escorted from the arena, according to the outlet.
"As an adult, as a coach, you know better, and it was so unacceptable," Parsons said. "There is no reason for it."
The South Windsor Youth Hockey Association felt the same way.
"We strongly oppose and are offended by this type of action and as a result, the coach was terminated and forbidden from coaching in any and all South Windsor Youth Hockey Association events," the association told WHDH in a statement.
According to the news station, the coach, who has not been identified, passed a background check and completed annual training requirements set by USA Hockey.
The incident is now under investigation by the Connecticut Hockey Conference.
Newsletter Signup
Stay up to date on all the latest news from Boston.com