Sports
Tom Brady dispels talk of 'reconsidering' lucrative broadcasting career at Fox
"I think Brady's a guy who if he's in, he's all-in."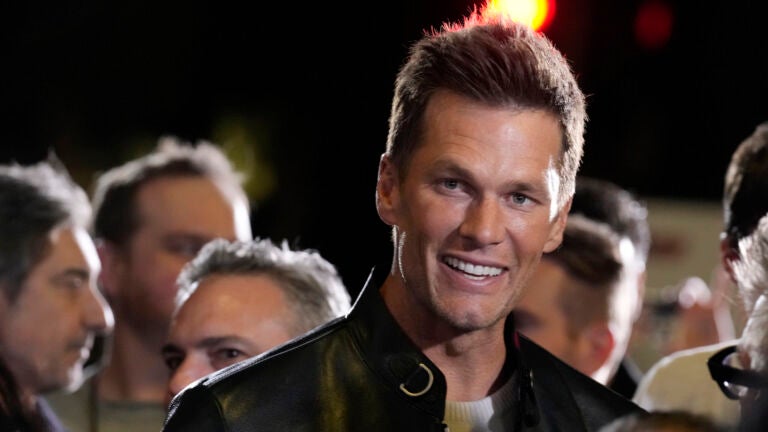 Tom Brady has never been one to call it quits on an endeavor, be it on the gridiron or now in his post-playing career.
So when The New York Post's Andrew Marchand speculated on a podcast last week that Brady may not follow through on his reported 10-year, $375 million contract with Fox Sports, it didn't take long for the former QB to respond.
Brady kept it brief with his social-media retort after Sports Illustrated posted about Marchand's story on Instagram.
"According to a recent report from Andrew Marchand of the New York Post, Tom Brady may be re-considering his options as he settles into his life after football," Sports Illustrated wrote.
"Fake news," Brady responded on his own account.
Even though Brady noted back in February that he planned to take a year off before beginning his broadcasting career with Fox in 2024, Marchand said that Brady's various other projects could make for a hectic schedule.
"It was at 51 percent that he's going to do it to 49 percent, with the reasoning it's so much money he'll try it for a year," Marchand said. "However, I've talked to a couple people recently close to Brady and I kind of feel like I'm going more 49 percent chance he does it, 51 percent chance he doesn't. I don't think he wants to travel that much — obviously he's going to go private.
"I think Brady's a guy who if he's in, he's all-in, so he's not going to be showing up day of games like Joe Buck and Aikman do sometimes, he's going to be there early if he's going to do it."
Newsletter Signup
Stay up to date on all the latest news from Boston.com