Sports
Massachusetts lawmakers want more protections for sports officials
Three different bills were discussed inside the State House on Tuesday.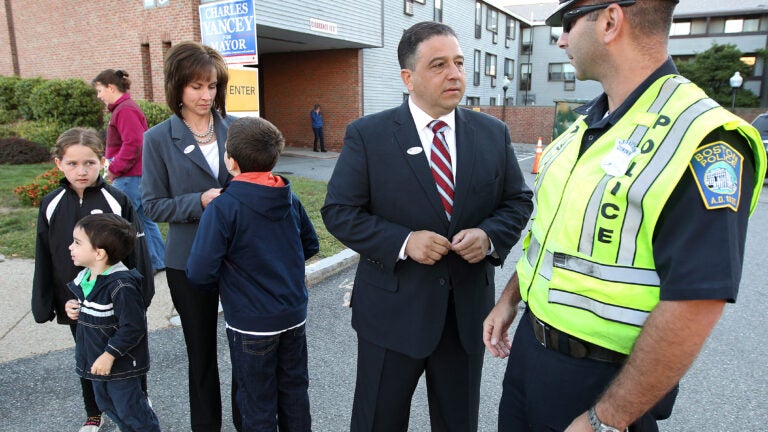 Three months after the bills were first introduced, the Massachusetts legislature's House Judiciary Committee held hearings Tuesday on legislation looking to protect sports officials.
The three bills would give more protection to officials at any level of competition, from little league to the NFL, and does not exclude any sport or athletic event.
Each piece of legislation was presented by a different lawmaker.
The presenters were Barnstable's Steven George Xiarhos, Boston's Rob Consalvo, and Lowell's Rodney Elliott.
Xiarhos' legislation focused on incorporating the officials into the umbrella title of "public employee" and giving them the required protections under that title.
The other two bills focused on creating unique legislation for those at athletic events.
Both Consalvo and Elliott proposed punishments of incarceration and fines if an individual is found guilty of committing assault and battery on a sports official.
"Whoever commits an assault or an assault and battery upon a sports official at a sporting event shall be punished by imprisonment in the state prison for not more than 5 years, or by imprisonment in a house of correction for not more than 2 ½ years, or by a fine of not more than $5,000, or by both such fine and imprisonment," Consalvo's bill reads.
Elliott wants something similar to Consalvo, proposing the same maximum punishments for assault and battery as well as minimums of a $500 fine and 90 days incarceration.
Where the two differ is the other ways in which persons may cause harm to sports officials without necessarily physically assaulting them.
Consalvo's bill proposed the crime of "criminal harassment of a sports official," which is defined as an act "which seriously alarms that sports official and would cause a reasonable person to suffer substantial emotional distress."
The proposed punishment for that act is the same as the proposed punishment for assault and battery.
While Elliott's bill does not include the harassment aspect that Consalvo's does, it does provide a separate law outside of physical assault.
Section C of Elliott's legislation states, "no person shall require a sports official to remain on the playing surface of an athletic contest after the expiration of any interscholastic, intercollegiate or any other organized amateur or sporting contest."
Elliott's proposed punishment for breaking that law would be a fine that maxes out at $200 and a maximum of 30 days incarceration.
These three proposed laws come under consideration following a violent 12 months for officials at amateur sporting events in the state. There were at least three instances in 2022 of sports officials in Massachusetts being assaulted by players or coaches during games.
Get the latest Boston sports news
Receive updates on your favorite Boston teams, straight from our newsroom to your inbox.