Sports
Massachusetts rejects wagering on LIV Golf events before expected PGA Tour merger
"I'd feel uncomfortable putting this in our catalog."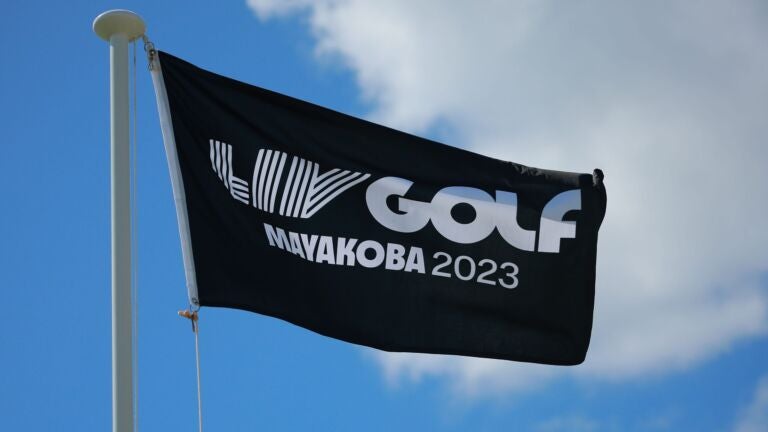 Massachusetts residents will not be able to wager on LIV Golf events this year after gaming regulators rejected an application to add it to the state's betting catalog.
Sports betting company DraftKings submitted a request to add LIV Golf events to the golf section of Massachusetts' betting portfolio ahead of the league's proposed merger with the PGA Tour in 2024.
But the Massachusetts Gaming Commission unanimously rejected DraftKings proposal on Tuesday, with all five commissioners voicing opposition to the controversial golf tour that is currently the focus of a U.S. Senate oversight hearing this week.
LIV Golf is owned by the Public Investment Fund — the sovereign wealth fund of the government of Saudi Arabia.
"For a lot of the reasons that are in the press in terms of the financial backing of the LIV league, to me, I'd feel uncomfortable putting this in our catalog, even as a LIV free-standing [option], notwithstanding the DOJ investigation of the merger," said Commissioner Eileen O'Brien, as transcribed by Chris Lisinski of State House News Service.
"I, too, am not comfortable putting this in our catalog right now with all the controversy that surrounds it," Commissioner Brad Hill added.
The Massachusetts Gaming Commission is allowed to revisit its decision on LIV Golf at any time, and will be able to revisit it once again if the merger with the PGA Tour goes through next year.
After being locked in a bitter dispute for over a year that involved player defections and a slew of lawsuits, both the PGA Tour and LIV Golf agreed to a merger back in early June that dropped all litigation and will create a new for-profit entity moving forward.
On Saturday, former AT&T executive Randall Stephenson resigned from his position on the PGA Tour's policy board, stressing his "serious concerns" regarding the tour's expected merger with the Saudi-affiliated LIV Golf.
Newsletter Signup
Stay up to date on all the latest news from Boston.com