Sports
Michigan fires Stalions, football staffer at center of sign-stealing investigation, AP source says
The NCAA is investigating Michigan for sending people to opponents' games to record video that would be used to decode their in-game signals.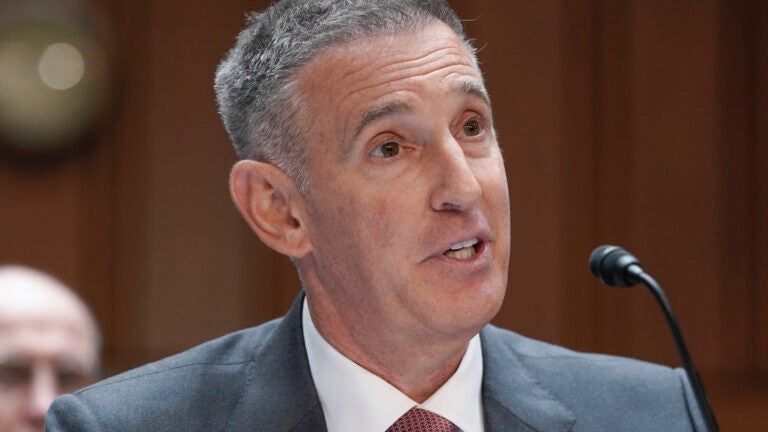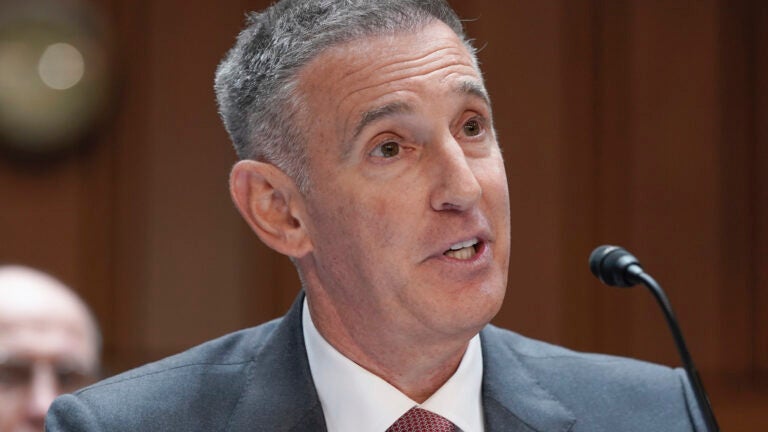 Michigan has fired Connor Stalions, the low-level football staffer who is at the center of an NCAA investigation into impermissible scouting of opponents and sign stealing, a person with knowledge of the decision told The Associated Press on Friday.
The person said Stalions, who was suspended with pay two weeks ago, failed to show up for a scheduled hearing Friday and informed the school through his attorney he would not participate any internal or external investigations.
The person spoke on condition of anonymity because Michigan was not discussing its internal personnel moves publicly,
The NCAA is investigating Michigan for sending people to opponents' games to record video that would be used to decode their in-game signals.
Also on Friday, Big Ten Commissioner Tony Petitti met with Michigan President Santa Ono and athletic director Warde Manuel as the conference weighs whether to discipline the Wolverines' football program for the scouting and sign-stealing scheme.
Petitti was in Ann Arbor for the Big Ten field hockey championships. Big Ten spokeswoman Diane Dietz confirmed Petitti met with Ono and Warde, but provided no details.
Michigan's football team was scheduled to face Purdue on Saturday night at home. The second-ranked Wolverines (8-0) were ranked third in the first College Football Playoff rankings that were released earlier this week as they seek a third consecutive Big Ten title and CFP appearance.
Stalions was listed as a recruiting analyst for Michigan and had a LinkedIn account said he was hired in 2022.
Multiple Big Ten schools found records of tickets purchased in the Stalions' name to their games and surveillance video of the people sitting in those seats pointing cell phones toward the field.
"We know for a fact that they were at a number of our games," Purdue coach Ryan Walters said Thursday on his radio show. "We've had to teach our guys a new language."
Photos circulating on the internet suggest Stalions was on the Central Michigan sideline during the Sept. 1 game, wearing CMU gear and sunglasses.
Central Michigan football coach Jim McElwain said after the Chippewas' game earlier this week Stalions' name was not on his team's pass list to have sideline access and scout Michigan State during a season-opening game in September.
The Wolverines played and beat rival Michigan State 49-0 last month.
Michigan coach Jim Harbaugh, who served a three-game, university-imposed suspension earlier this season for an unrelated and still unresolved NCAA violations case tied to recruiting, has denied any knowledge or involvement in impermissible scouting of opponents.
The NCAA's investigation and enforcement process is methodical and will likely stretch past the college football season, which ends Jan. 8 with the national championship game in Houston.
Big Ten bylaws provide a path for the commissioner to act more swiftly in matters of sportsmanship and competitive integrity.
Petitti met by video call with Big Ten coaches and athletic directors earlier this week. Coaches expressed anger and frustration with the situation and encouraged the conference take action against Michigan, two people with knowledge of those meetings said.
The ADs, not including Manuel from Michigan, discussed possible punishments for Petitti to consider — mostly focusing on suspending Wolverines coaches, starting with Harbaugh —- but no decisions were made, according to one of the people.
The people spoke with The Associated Press on condition of anonymity because the Big Ten was not making public its internal discussions on the Michigan case.
After playing Purdue this week, Michigan is at No. 11 Penn State next Saturday, then at Maryland before the regular-season finale against No. 3 Ohio State on Nov. 25. The Big Ten championship game is Dec. 2 in Indianapolis and Michigan's games against Penn State and Ohio State will determine who represents the East Division.
Petitti, who has been on the job since May after taking over when Kevin Warren left to run the Chicago Bears, indicated to the Big Ten coaches and ADs he might reconvene with them on Sunday if an update was necessary.
___
Follow Ralph D. Russo at https://twitter.com/ralphDrussoAP and listen at http://www.appodcasts.com. Get alerts on the latest AP Top 25 poll throughout the season. Sign up here
___
AP college football: https://apnews.com/hub/college-football and https://apnews.com/hub/ap-top-25-college-football-poll