Super Bowl LI
Here are the best ads from Super Bowl 51
According to viewers.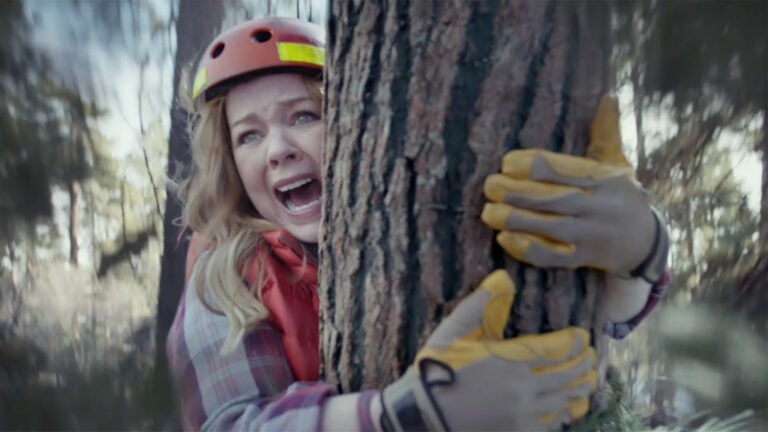 Tom Brady, Rob Gronkowski, and the rest of the New England Patriots may have triumphed in Super Bowl 51, but Melissa McCarthy won the night in the commercials game.
According to Ad Meter, a tool created in 1989 by USA Today to gauge public opinion about Super Bowl commercials, this year's best commercial was Kia's ad for its 2017 Niro featuring McCarthy as an environmental hero facing a number of physical setbacks as she tries to save the world. Other top performers included Honda's "Yearbooks" spot, which includes a cameo from Acton native Steve Carell, and Tide's "#BradshawStain," which features a sleeveless Rob Gronkowski.
This is the second straight year that an automaker took home the honor of best commercial from Ad Meter. In 2016, Hyundai won for "First Date," an ad featuring comedian Kevin Hart. Anheuser-Busch, which has won Ad Meter's best commercial designation 11 out of the 16 years since the Patriots won their first Super Bowl, finished fourth with Budweiser's "Born the Hard Way."
Here are the 10 top-rated ads from Super Bowl 51, along with each ad's overall rating on a 1-10 scale.
1. Kia, "Hero's Journey" (7.47)
2. Honda, "Yearbooks" (6.97)
3. Audi, "Daughter" (6.88)
4. Budweiser, "Born the Hard Way" (6.85)
5. Tide, "#BradshawStain" (6.78)
6. Mr. Clean, "Cleaner of Your Dreams" (6.77)
7. Buick, "Pee Wee" (6.77)
8. NFL, "Super Bowl Baby Legends" (6.48)
9. Ford, Go Further" (6.44)
10. NFL, "Inside These Lines" (6.33)
While the ads below didn't earn top 10 spots on Ad Meter's list, they do have local ties. And a Brady cameo has to count for something, right?
"Baywatch" (featuring Newton native Priyanka Chopra)
T-Mobile, "#UnlimitedMoves" (featuring Gronk)
Intel, "Brady Everyday" (Featuring Tom Brady)
https://www.youtube.com/watch?v=nTw7eten1no