Super Bowl LI
Mark Wahlberg revealed the real reason behind his early Super Bowl LI exit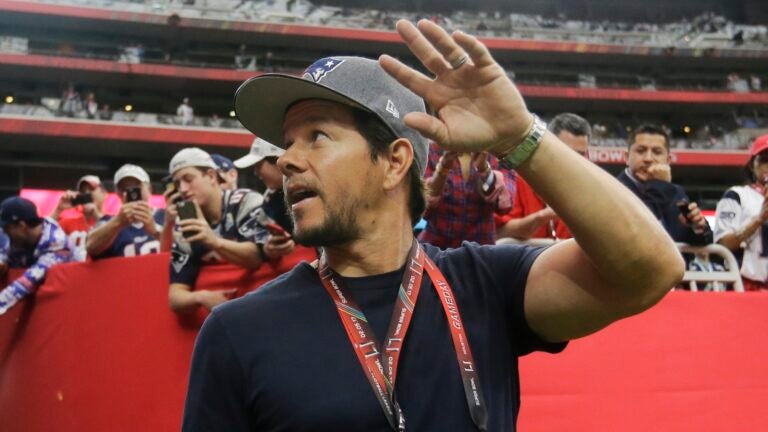 When Mark Wahlberg left Super Bowl LI early, he claimed his youngest son "wasn't feeling well."
Turns out the Dorchester native was choosing his words very carefully. Reporters initially interpreted Wahlberg's comments to mean his eight-year-old, Brendan, was sick, but the actor recently revealed that he was actually throwing a good ol' fashioned temper tantrum because the Patriots were losing.
"He was spitting out F-bombs and going crazy," Wahlberg said, via Men's Health. "It was bad. He was lying down on the carpet. He was very upset."
The father of four admitted his wife, Rhea Durham, wanted to stay — conceding he was the one who couldn't take it any longer. The family exited the luxury suite at NRG Stadium before the Patriots' thrilling overtime comeback.
Men's Health's Stephen Rodrick asked Wahlberg if New England's title helped teach his son a lesson about not giving up on your team. The answer was a firm no.
"Heck no," the 46-year-old said. "He's a vicious sore loser. He wants the ball. He hates when his brother gets it. When he doesn't get the ball, he goes crazy. He throws rocks."
https://www.instagram.com/p/BQKDryDgeLT/