Super Bowl
If the Patriots lose the Super Bowl, there's at least one silver lining for Boston
Free Uber.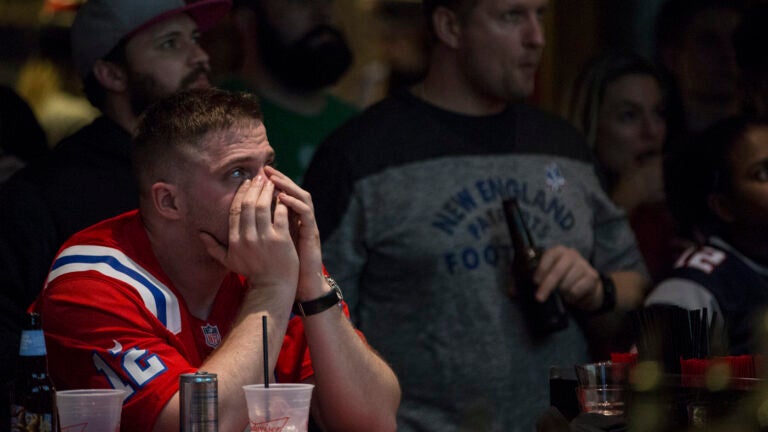 Uber's new customer loyalty program might not be good for traffic congestion, but it could provide at least some solace to Boston residents, in the case that the New England Patriots lose to the Los Angeles Rams in Super Bowl LIII this Sunday.
The ride-hailing company announced Tuesday that it plans to offer free rides of up to $50 to users in the losing team's city for up to an hour after the end of the game. The offer — dubbed "Unhappy Hour" — will be available to those enrolled in the company's Uber Rewards program, which launched in a few select cities in November and recently expanded to both Boston and Los Angeles.
Uber says users can use their mobile app to become rewards program members. Depending on the outcome of Sunday's game, members in Boston or — Patriots fans hope — Los Angeles will be able to use a promo code displayed in the app by entering it into the "Payment" section to redeem free UberX, UberXL, and Uber Pool trips for up to 60 minutes after the game clock hits double zero.
"Where was this four years ago?" Seattle Seahawks quarterback and Uber pitchman Russell Wilson asked in a video shared by the company, referring to the free rides — and his last-minute Super Bowl-losing interception against the Patriots in 2015.
https://vimeo.com/313831427