Super Bowl
Here's the Super Bowl Sunday TV schedule on CBS
Devoted fans can watch seven hours of Super Bowl-related coverage — before kickoff.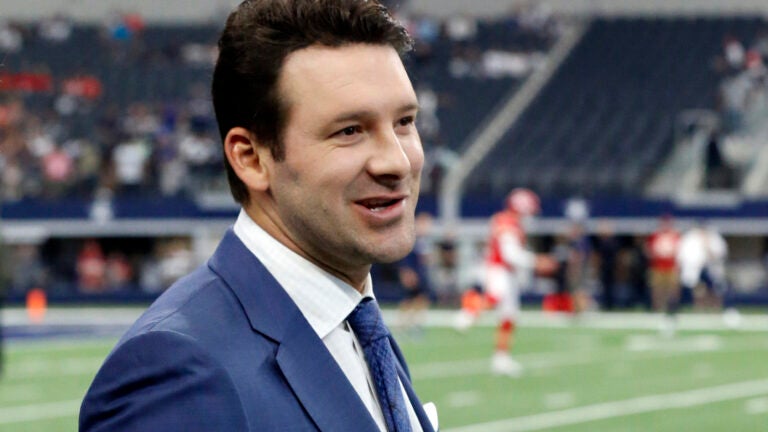 Those watching Super Bowl LIII at home — viewing it on CBS or streaming it — could have a long Sunday on the couch ahead of them if they so choose.
CBS's pregame coverage will begin at 11:30 a.m. ET (seven hours before kickoff), according to a release, with "That Other Pregame Show," featuring host Adam Schein and analysts Amy Trask, London Fletcher, and Brandon Tierney.
In addition to the network's football coverage on Sunday, part of Margaret Brennan's interview with President Donald Trump will air on "Face the Nation" (10:30-11:30 a.m.). The rest will be shown during pregame coverage around 3:30 p.m.
Here's the full schedule (all times Eastern):
11:30 a.m. "That Other Pregame Show," a preview of the teams, players, and storylines surrounding the game.
Noon "Road to the Super Bowl," a look back at the 2018 NFL season.
1 p.m. "Tony Goes to the Super Bowl" with Tony Romo.
2-6 p.m. "The Super Bowl Today," game analysis, features, and interviews.
6-6:30 p.m "Super Bowl on CBS Kick-off Show, " team introductions and the singing of "America the Beautiful" and the national anthem.
6:30 p.m. "Super Bowl LIII," Kickoff.
"Super Bowl Today Postgame Show and Trophy Presentation," immediately following the game.
More information about each program can be found in the release.