Super Bowl
North Attleboro's Anthony Sherman had a crucial block in Kansas City's Super Bowl win
There's still a Super Bowl champion in Massachusetts.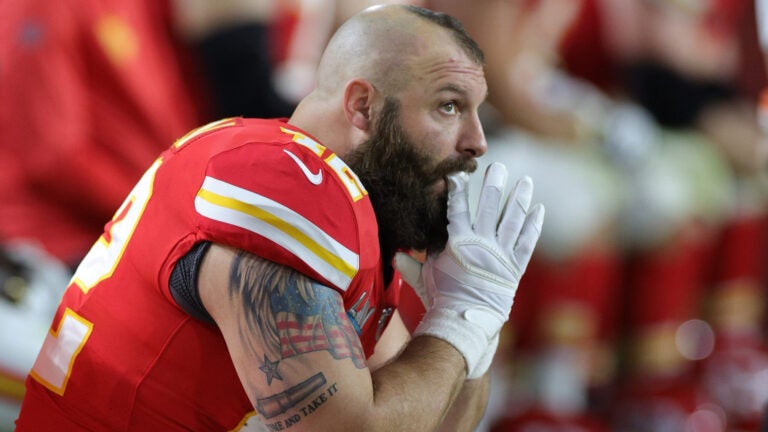 A Super Bowl ring will be coming back to New England after all.
North Attleboro's Anthony Sherman, a fullback for the Kansas City Chiefs, had a crucial block to clear a path for Damien Williams to score the 38-yard touchdown that gave the Chiefs a 31-20 win in Super Bowl LIV over the San Francisco 49ers.
"As a fullback, and being able to make a block like that and for him to score, and essentially seal the Super Bowl, I don't think I can dream up a better scenario for myself," Sherman, 31, said after the game.
"The best feeling is when you can run the ball, when they know you're going to run the ball. And you impose your will on that team, and come out on top."
Sherman, who wears No. 42, can be seen moving up the left side to prevent San Francisco linebacker Kwon Alexander (56) from stopping Williams.
https://twitter.com/Chiefs/status/1224166366095335426