The Boston Globe
'A culture of complete fear': Harvard women's hockey coach Katey Stone under fire for alleged abusive behavior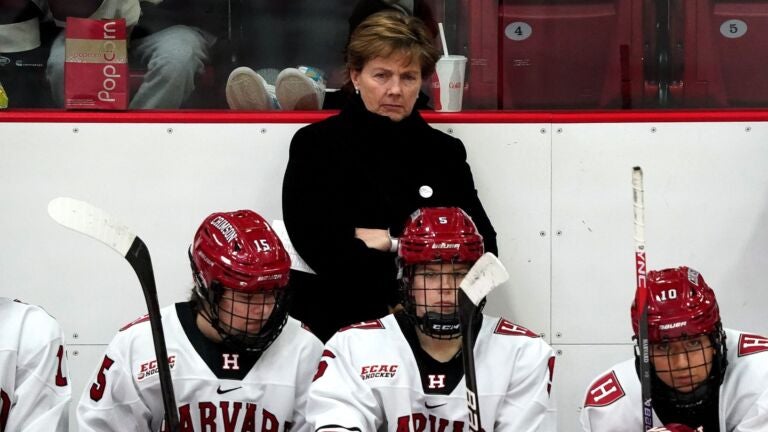 Katey Stone's 26th season as the Harvard women's ice hockey coach, brimming with promise most of the way, suddenly was sinking — and Stone's anger was rising.
Her 2021-22 team, champions of the Ivy League and ECAC regular seasons, had entered the regional ECAC playoffs as the top seed, only to be upended in the first round by a mediocre Princeton rival.
As the Crimson skated through a subpar practice before the ultimate challenge, the NCAA tournament, Stone's whistle shrieked. She abruptly curtailed the practice, profanely ordered everyone to the locker room, then stood before her players, two of whom proudly identified as North Americans of Indigenous descent.