Tom Brady
Tom Brady's company has reportedly filed for more Tampa-themed trademarks
TB12 is also expanding to Brady's new home, as well as two other cities.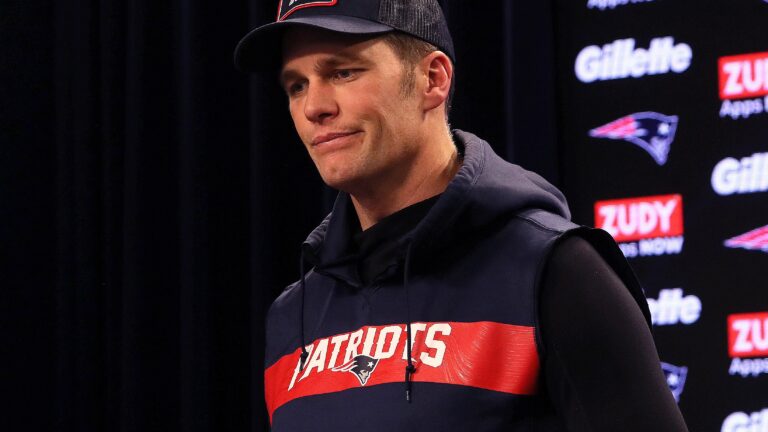 Tom Brady has already moved to Tampa to play for the Buccaneers, and his business ventures are following him there.
Brady's fitness and lifestyle company, TB12, is expanding to Tampa, Los Angeles, and New York, according Ryan Hannable of WEEI. The move was also recently confirmed by a spokesperson to the Tampa Bay Business Journal.
TB12 currently has two locations, both of which are in Massachusetts.
In addition, Brady's continuing effort to attain related trademarks has also reached Tampa. According to trademark lawyer Josh Gerben, TEB Capital Management — which Brady is listed as president of — has filed for two trademarks: "Tompa Bay," and "Tampa Brady."
Tom Brady's company (TEB Capital Management) has filed 2 new trademarks for:

1. TOMPA BAY
2. TAMPA BRADY

The filings, made on April 6th, indicate Brady intends to sell clothing, headwear and footwear using the trademarks.

My full breakdown 👇#TomBrady #GoBucs pic.twitter.com/QZxK6LFB2Z

— Josh Gerben (@JoshGerben) April 10, 2020
Brady has been involved with trademark filing before. In 2019, he was denied the "Tom Terrific" trademark, and also filed for "TB X TB" earlier in 2020 after he signed with the Buccaneers.
https://twitter.com/Buccaneers/status/1240982893616340992