Tom Brady
Tom Brady has released two 'immunity' supplements during the coronavirus pandemic
"Over the years, I've learned how important it is to be proactive in taking care of my own body."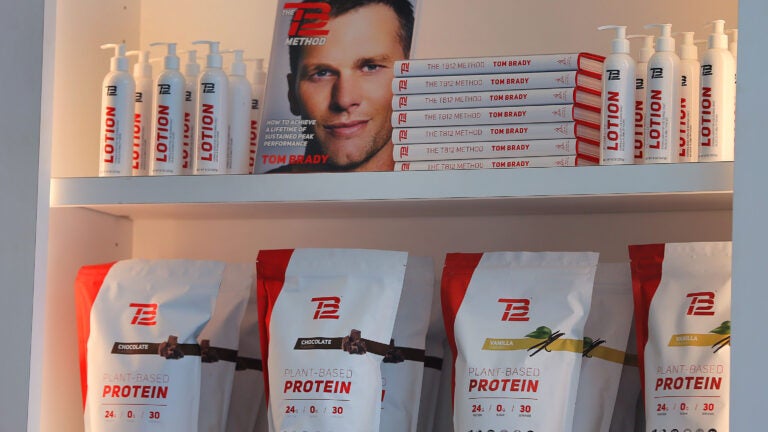 Florida is beginning to reopen following its coronavirus shutdown, and one of its newest residents has seized on a business opportunity for the second time during the pandemic.
Tom Brady released a new "immunity blend supplement," called PROTECT, through TB12 Sports on Monday. A similar supplement bundle hit his virtual storefront at the end of March.
Excited to announce the latest from @tb12sports. PROTECT is our new immunity blend supplement created to support a healthy immune system to help you stay strong. https://t.co/Ho8acHdiYn

— Tom Brady (@TomBrady) May 18, 2020
"Over the years, I've learned how important it is to be proactive in taking care of my own body," Brady said in an Instagram story Monday. "I'm really proud to announce this amazing new product from TB12 that will provide you guys exactly what you need to stay healthy, strong, and resilient for whatever comes your way."
In a later Instagram post, Brady claimed to use the product daily.
PROTECT is sold as a 30-day supply for $45 and claims to help activate the immune system while countering "stress-induced immune suppression." The capsules list vitamin C, larch tree extract, and elderberry among the ingredients, and a disclaimer states that the product is not approved by the Food & Drug administration and "is not intended to diagnose, treat, cure, or prevent any disease."
Elderberry and larch tree extract are commonly-touted natural remedies for cold and flu. The former ingredient is present in two products that have been flagged by the FDA as fraudulent in claiming to prevent or treat coronavirus.
TB12 CEO John Burns defended the timing of the release to Yahoo! Sports.
"Now more than ever, it's important to have daily support for a healthy immune response as our bodies are subject to constant stressors that deplete its resources," he said.
At the end of March, on the same day that governor Charlie Baker announced a stay-at-home advisory for Massachusetts, Brady promoted a $147 TB12 Wellness Bundle that included five different products. According to MassLive, Brady promoted the products on Instagram as "immune enhancers."