Tom Brady
Fan who started a petition to get Tom Brady to give back TB12's PPP loans has a larger goal in mind
"Sometimes people you like don't always do what you think is best."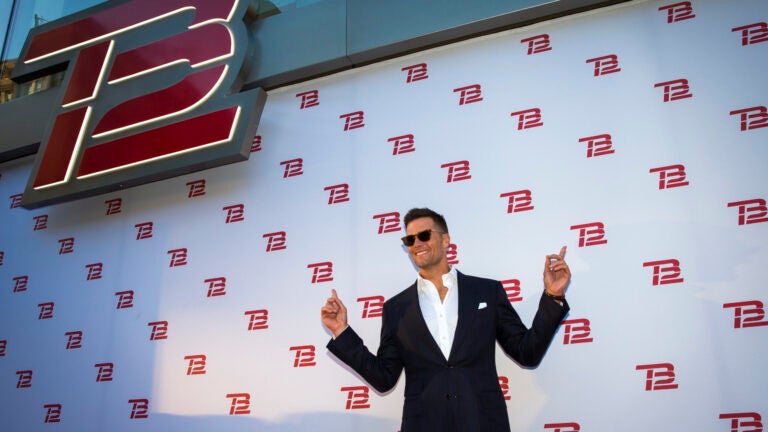 On Feb. 7, Massachusetts resident Dillon McMahon not only watched Tom Brady win his seventh Super Bowl, but cheered for the former Patriots quarterback.
Like many New England fans, McMahon was still excited to see Brady win on football's biggest stage even though he had left the Patriots for the Buccaneers in free agency. Yet unlike other fans, McMahon had taken a personal (and very public) stand against the 43-year-old.
Several weeks before Super Bowl LV, McMahon started a Change.org petition calling on Brady to either pay back the $960,855 his lifestyle company, TB12, Inc., received in Paycheck Protection Program loans, or donate an equivalent sum to local small businesses in need amid the ongoing coronavirus pandemic.
The government loans went to TB12 in April 2020 even though Brady had signed a guaranteed contract with the Buccaneers less than a month earlier for two years and worth a reported $50 million. Meanwhile, thousands of small businesses struggled to get access to PPP loans. Many were forced to close permanently.
"I know of places that had to shut down because they couldn't afford to stay open during these tough times, so this didn't sit right with me," McMahon told Boston.com. "After thinking, 'Well complaining doesn't cause any change,' I created the petition."
"It was met with universal praise at the start from everyone I brought it up to," McMahon said of the petition. "Most people didn't know TB12 received [PPP loans] and didn't understand why that company would. I was kind of surprised because I was waiting for someone to explain a logical reason why the company did, but that never came."
The petition quickly drew thousands of signatures (it currently has more than 182,000), but also — as McMahon described them — "a lot of angry insults."
In McMahon's view, the underlying point of the petition isn't necessarily about Brady (and TB12) as much as it's about a larger reality.
"While I created this petition to bring to attention the TB12 brand," McMahon explained, "my main goal is exposing the flawed system that allowed for them to get it in the first place."
Problems with PPP loans have been a constant source of frustration for small businesses following the program's implementation as part of the Coronavirus Aid, Relief, and Economic Security Act (CARES Act).
As a Washington Post report noted in December, more than half of the $522 billion that was intended for small businesses ended up going to larger ones. In Massachusetts specifically (as the Boston Globe reported), just two percent of the businesses that were given PPP aid accounted for more than a third of $14 billion that the state received in total.
McMahon knew that by focusing on a renowned football superstar, his petition would reach a wider audience.
"To be honest, I chose Tom Brady because I know that is a name people in this area all know very well, so it would grab their attention," he said.
As for either Brady and TB12, McMahon said he's sought to contact the quarterback on social media, but knew it wouldn't lead very far (TB12 did not respond to requests for comment on the subject). It was partly why a Change.org petition was appealing.
"Figuring that would be a lost cause," McMahon said of the direct attempts to reach Brady, "I thought the best course would be having a louder voice."
In the long run, his goal is to at least get Brady to help Massachusetts businesses.
"I hope, if anything, it spurs him to do some local work up here in Massachusetts because that loan was meant for the businesses here," said McMahon.
But has this changed his view of Brady, a football player that he — like so many fans — has worshipped for two decades?
"I still am a Tom Brady fan," McMahon confirmed, "and was happy to see him win [Super Bowl LV]. I wouldn't say this changes my views on him. Sometimes people you like don't always do what you think is best."
Get Boston.com's browser alerts:
Enable breaking news notifications straight to your internet browser.