Tom Brady
Here's why Tom Brady sees football as an opportunity to 'live in the present'
"Our phones basically own us. They own our time, they own our eyes."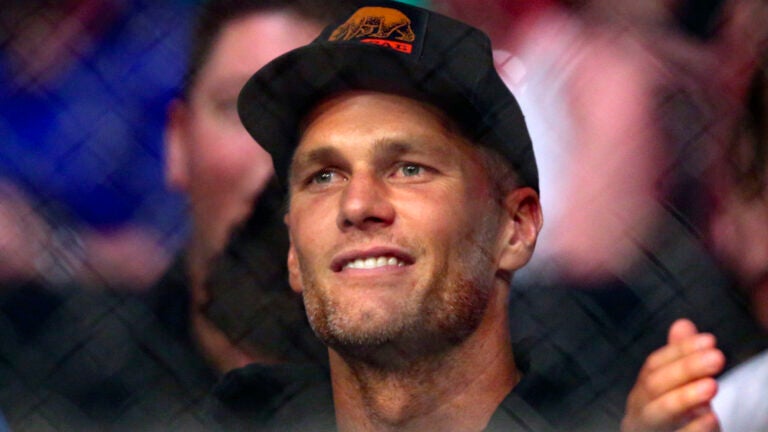 Tom Brady has won more Super Bowls than any other player in NFL history and continues to excel far longer than anyone could have reasonably expected.
But the Buccaneers quarterback isn't only interested in playing football because he keeps winning. On a recent podcast appearance with the wristwatch site Hodinkee, Brady explained another reason he loves the game: Playing sports can be like meditation, especially as we all spend more and more time on screens.
"I was talking with a friend the other day about meditation and about how our phones basically own us," Brady said. "They own our time, they own our eyes. That's where we put so much time, is into our phones, and how do we find a better balance so that — it's not sustainable, six to seven hours on a phone every day. It doesn't matter what you're doing. I know phones have become a lot of different things — your camera, your Walkman, your calculator. You can order basically anything on your phone.
"But being mindless and finding ways to center yourself and make good emotional decisions, because we're emotional beings. And we started talking about football, and I find that in football so much for me, what that space has been is — it's been a place for me to really live in the present. To kind of be without thought and to be on the field with my friends like I always did."
Brady called sports "a very comforting thing." He said he would play pick-up basketball for hours as a kid, or hope that football practices would go long so he could keep playing.
"It just tells you you're doing something you really love to do," Brady said. "Sports has been that thing in my life that has just won my heart. It did when I was young, and it still does today."
Brady added that sports give you a window into what an athlete is actually experiencing.
"What you see from me on the field is really me," he said. "It's not an actor. This is my real life, these are my real emotions. This is real joy, this is real anger, this is real disappointment. Those things are really a vulnerable place to be."
Get Boston.com's browser alerts:
Enable breaking news notifications straight to your internet browser.