Tom Brady
Bitcoin tanked after Tom Brady tweeted 'laser eyes,' and now he is open to financial advice
Brady tweeted a "laser eyes" photo in May.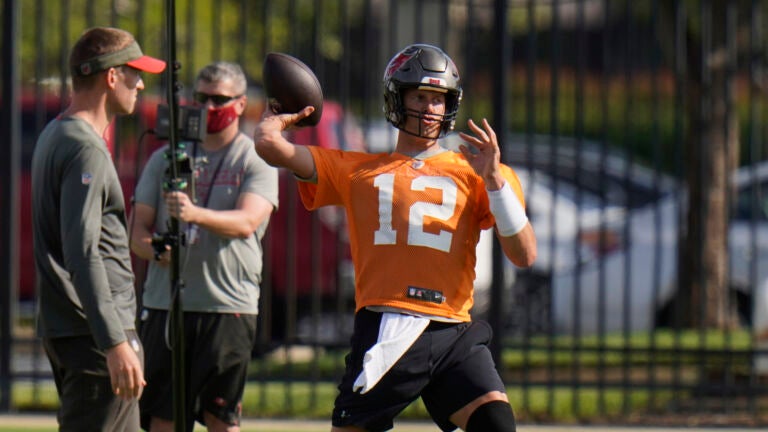 In May, Tom Brady expressed enthusiastic support for cryptocurrency, including Bitcoin. He said he "definitely" was invested, adding that he spoke often about the price of tokens with a quarterback coach over the last eight or nine months.
"I don't think it's going anywhere," Brady said, as noted by CNBC. "I'm still learning so much. It's definitely something I'm going to be in for a long time."
"The world is changing," he added. "… And you can be ahead of the curve or behind it, and I'm choosing to be ahead of it."
Brady changed his Twitter profile picture to a photo of himself with "laser eyes" — a nod to the social media trend popularized by Bitcoin users. At one point this year, the price of Bitcoin climbed as high as $65,000.
Since Brady posted his "laser eyes" tweet, however, the asset lost most of its recent gains — dropping from $56,245 to $34,665 dating back to the day Brady changed his avatar.
On Monday, Brady responded to a Twitter user who noted the connection.
Gisele Bundchen, Brady's wife whose net worth is reportedly double his, responded.
Hours after the tweet, however, Brady doesn't seem to have endorsed any of the solutions offered in the replies.
Newsletter Signup
Stay up to date on all the latest news from Boston.com