TV
These Super Bowl-week Jeopardy! contestants knew absolutely nothing about football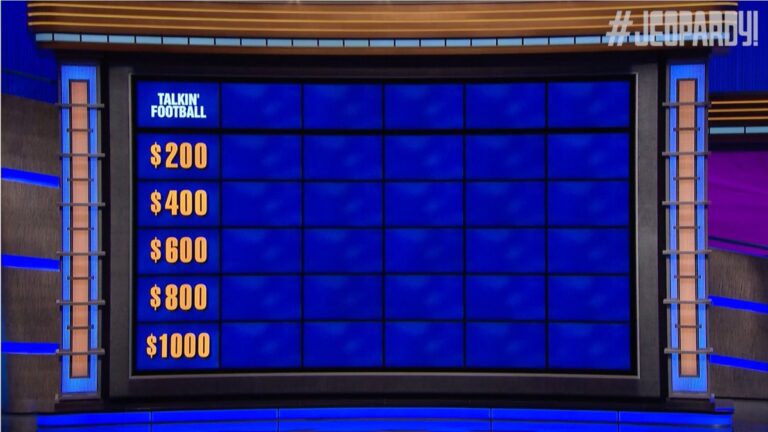 Super Bowl LII might be just days away, but football is apparently not at the top of everyone's mind.
Thursday night's episode of Jeopardy! featured a timely category, "Talkin' Football"; however, the classic game show's three contestants went 0-for-5 in response to host Alex Trebek's clues.
"I can tell you guys are big football fans," Trebek said, after nobody buzzed in for the $200 answer.
The contestants' silence continued throughout the remainder of the category, as did Trebek's snark and the crowd's laughter.
"Let's look at the $1,000 clue, just for the fun of it," the 77-year-old host said before playing a video for the final answer on the board.
A Jeopardy! staffer read: "As Minneapolis' U.S. Bank Stadium prepares to host Super Bowl 52, I'm looking at the ring of honor with names from this defensive line that took the Vikings to four Super Bowls."
The contestants, predictably, didn't come up with the "Purple People Eaters."
Watch the clip below for all five clues.
https://twitter.com/SInow/status/959224782289100801