Ten free minutes for me, 10 free throwaway lines for you . . .
1. Manny could save himself and his exasperated fans so much grief if he just called the media over to his locker and said, "Listen, guys. My knee is killing me despite what the MRI says, but I realize the Yankees are closing in on us, our offense is struggling, and the team needs me out there, so I'm going to try to play through it. Understood? Good. Now go ask Tito why he never pinch hits for Varitek in the late innings. That's the real crime against baseball around here."
2. As umpire Marty Foster was expanding the strike zone to Eric Gregg proportions Friday night, for the first time in a while I found myself wishing Sean McDonough was still calling Red Sox games rather than Don Orsillo. McDonough never hesitated to call out an incompetent umpire – yes, sometimes to the point of annoyance – while Orsillo seems to go out of his way not to be critical, even when the evidence is right there on the screen. I'll take the former over the latter every time.
(AP
Photo)
3. Brett Favre to the J-E-T-S? Please, please, please, football gods, make this happen. If I may be so vindictive, I want this self-absorbed fraud's Namath-on-the-Rams moments to come against the Patriots.
4. I'm not saying the "Mad Men" marathon I zipped through this weekend has completely altered my view of the world, but I'm seriously considering taking up smoking Lucky Strikes and drinking scotch in the office, and from now on I'm going to openly refer to my wife and her friends as "the hens." Or maybe I'll go with "chickens." I'll be sure to let you know how it goes. (Seriously, this is a brilliant, if impossibly bleak, show. Thanks for the reluctant tip, Matthew Gilbert.)
5. Believe it or not, I'm actually glad the Celtics re-signed Tony Allen. He might be a numbskull, but he's our numbskull, and at least he can play defense. He was the best of an uninspiring collection of alternatives to replace James Posey. What, you'd prefer Darius Miles?

6. I heard Joe Castiglione comparing young shortstop Jed Lowrie (who looks much improved defensively and range-wise from what I saw in Portland last season) to Bill Mueller the other day, and I think we'd all be satisfied if that high-end projection came true. But I still think Lowrie's more reminiscent of Mark Loretta, who came up with the Brewers as a shortstop and ended up having a nice, long career, first as a utilityman and then as a productive starting second baseman. I'm just glad no one's saying he's the next Julio Lugo.
7. An ARod-Madonna sex tape? Yikes. Given how jacked and pumped she is these days, it might be tough to tell the two of them apart.
8. Love the Pats' signing of running back LaMont Jordan, a versatile and bruising ballcarrier who, like Randy Moss a year ago, has to feel like he's getting a new lease on his football life after escaping Al Davis's asylum in Oakland.
9. Happy trails, Gordo. Yahoo! is getting an agenda-free reporter, a graceful wordsmith, and one heck of a nice guy.
10. As for today's Completely Random Baseball Card: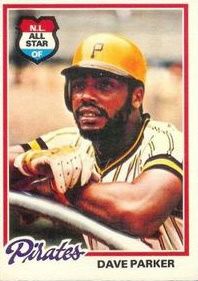 Until reading Paul Lukas's terrific UniWatch blog on ESPN.com today, I had no idea the Phantom of the Opera once played a mean right field for the Pirates. (Or, for that matter, that he smoked in the dugout.)