Coach of US World Cup Team (Again) Says US Can't Win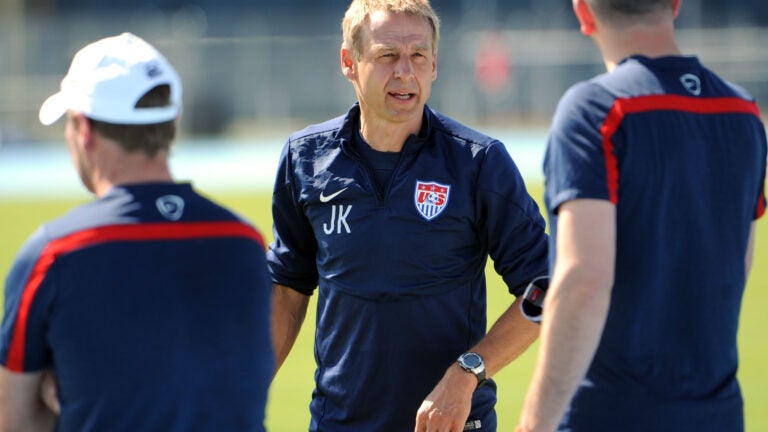 United States soccer coach Jurgen Klinsmann drew the ire of some American sports fans last month when he was quoted in a New York Times piece as saying his team had no shot to win the World Cup, which starts tomorrow.
"We cannot win this World Cup, because we are not at that level yet,'' Klinsmann told the Times in December. "For us, we have to play the game of our lives seven times to win the tournament.''
The comments riled up a certain segment of patriotic fans, including ESPN's Michael Wilbon, who advised the coach, who is German, to "get out of America.''
Given the chance to go back on those comments Wednesday, Klinsmann reiterated his original statement in his first press conference since arriving in Sao Paolo.
"I think for us now, talking about winning a World Cup is just not realistic,'' he told reporters. ''If it's now American or not American, I don't know. You can correct me however you want.''
As is typical in today's media age, the context of Klinsmann's original comments were largely ignored. The Times piece goes into great detail about how Klinsmann is trying to change the entire culture of American soccer, making it more European and, in time, successful. From the piece:
[fragment number=0]
Klinsmann is stripping the program and building it from the ground up. Leaving longtime national team star Landon Donovan off the team was one controversial way he began to assert his own identity into the program. Donovan's leave of absence from the sport last year factored into his decision. From the story:
[fragment number=1]
The US team plays its first game vs. Ghana in Group G Monday.