WEEI Won't Suspend or Fire Kirk Minihane for Latest Erin Andrews Comments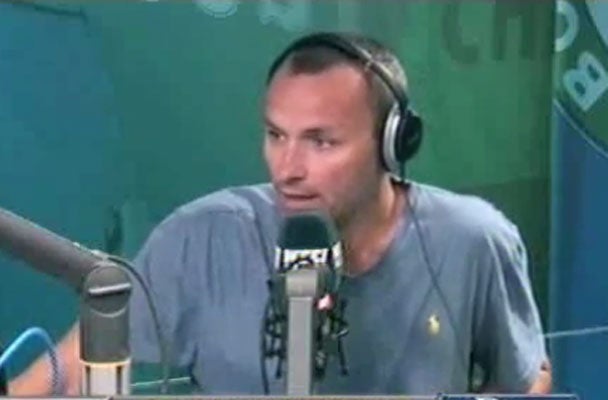 [fragment number=0]
WEEI host Kirk Minihane, who called Erin Andrews a "gutless bitch'' on air last week, sparked controversy upon his return to the airwaves yesterday with further comments about the Fox Sports reporter.
But Minihane, who upon returning to the "Dennis and Callahan'' show from a scheduled vacation Wednesday suggested that if Andrews "weighed 15 pounds more she'd be a waitress,'' will not be punished.
Phil Zachary, the vice president and market manager at Entercom Boston, WEEI's parent company, said in an email that Minihane would not be suspended and has learned some "hard lessons.''

Minihane's most recent comments on Andrews came during a segment in which he at first seemed contrite, explaining to co-hosts John Dennis and Gerry Callahan why he was mistaken in criticizing her so crudely last week.

"I used a word to reference Erin Andrews that I shouldn't have used to reference Erin Andrews,'' said Minihane. "I will completely cop to that. I said it, I admit it, that was a mistake. I just feel like it was the wrong time to use it.''

But Minihane then explained why he finds Andrews underwhelming at her job.

"I will say this. I think she stinks at her job. I don't think she's very smart, I don't think she comes across as very smart. I think Fox only hired her because she's good-looking. I think if she weighed 15 pounds more she'd be a waitress at Perkins. That's what I believe.''
Minihane was not suspended for his original comments last week. He had a scheduled vacation starting the day after he made them, and he apologized for what he said.
"My choice of words was wrong; I was wrong to have used them,'' Minihane said in a statement last Wednesday published on WEEI's website. "To all whom I offended — particularly Ms. Andrews — I apologize.''
Minihane's original point about Andrews stemmed from an interview the FOX reporter conducted with St. Louis Cardinals pitcher Adam Wainwright during the MLB All-Star Game. Wainwright told reporters that he gave Derek Jeter a couple of pitches to hit because it was his last All-Star Game, then backed off those comments to Andrews. Andrews let the pitcher off the hook a little too easy, telling Wainwright, "Well, we appreciate you clearing that up. Don't you love social media?''
Minihane took exception to the cupcake sideline reporting, saying in part, "What a bitch. I hate her. What a gutless bitch. Seriously, go away. Drop dead. … He told reporters he threw a couple of pipe bombs. So how is that social media's fault?''
WEEI didn't see anything wrong with what Minihane said Wednesday, posting the full audio of the comments under the headline, "The triumphant return of Kirk Minihane.''