Ping Pong Shove: Kid Lets Judge Have It After Loss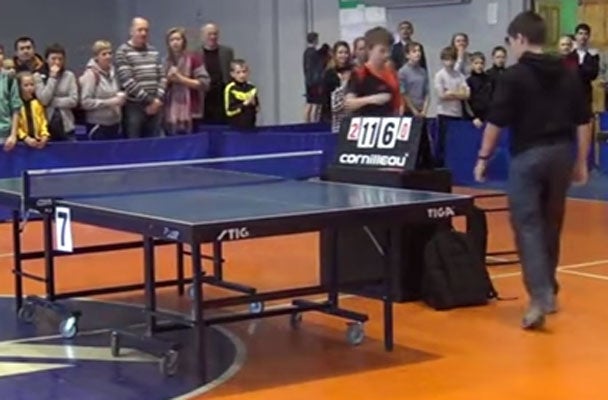 Every sport has an ugly side: doping in cycling, flopping in basketball, soccer.
A young Russian table tennis player recently proved that even a seemingly innocent sport can have a dark side.
After losing a match in the Kalashnikov Tournament in Russia, Dmitry Melnichenko walked around the table to shake his opponent's hand, then promptly knocked the referee out of his little chair.
[fragment number=0]
I had to watch the clip three times to even see the referee, but once you know he's there, you'll want to watch it again. Also, weak retaliation, brah.