Watch the 20-bike pileup that paused the Tour de France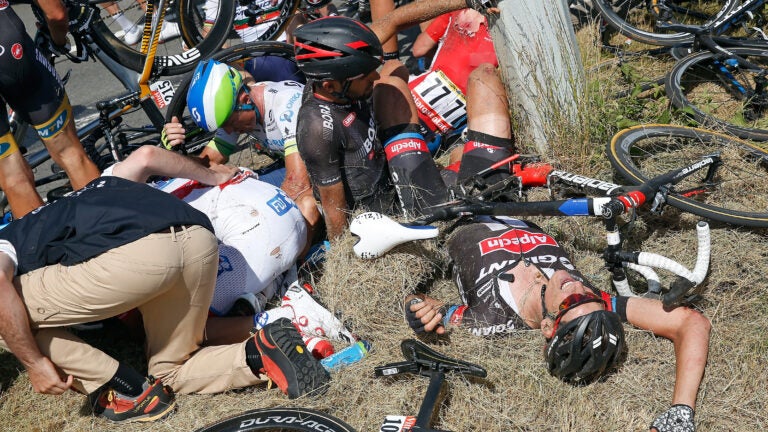 Don't let anyone tell you cycling isn't a contact sport.
The third stage of the Tour de France was stopped for nearly 20 minutes Sunday following a crash involving about 20 riders about 37 miles out of Huy, Belgium.
The crash occurs seconds into the above video, when Frenchman William Bonnet fell down after tapping another rider's rear wheel, causing the pileup. The race was paused so race officials could provide medical assistance and so those who fell could catch up.
Race leader Fabian Cancellara was involved in the crash, suffering two fractures in his lower back that caused him to withdraw from the race. Four others, including Bonnet, also withdrew.
British rider Chris Froome is in the lead by one second following the stage.