Army football team carries French flag onto field in poignant act of solidarity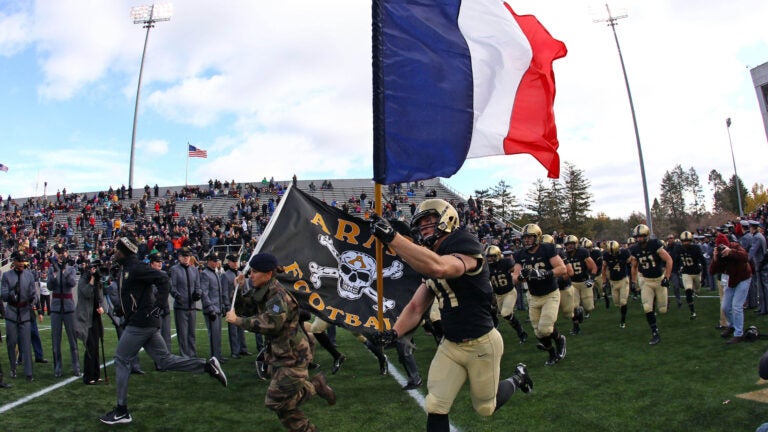 "Fraternité'' isn't simply a part of France's tripartite motto. It's a quality for all to strive toward, especially in times of strife. It was on display at West Point on Saturday.
A day after Paris was rocked by terrorist attacks, Army's football team carried the French flag onto the field with them at Michie Stadium. Black Knights defensive back Caleb McNeill, running alongside French exchange cadet, carried the flag onto the field on Saturday. Another member of the team carried an American flag.
[fragment number=0]
[fragment number=1]
[bdc-gallery id="140068″]